Repealing Obama's Coercive Transgender Healthcare Mandate Won't Be Simple, Lawyer Warns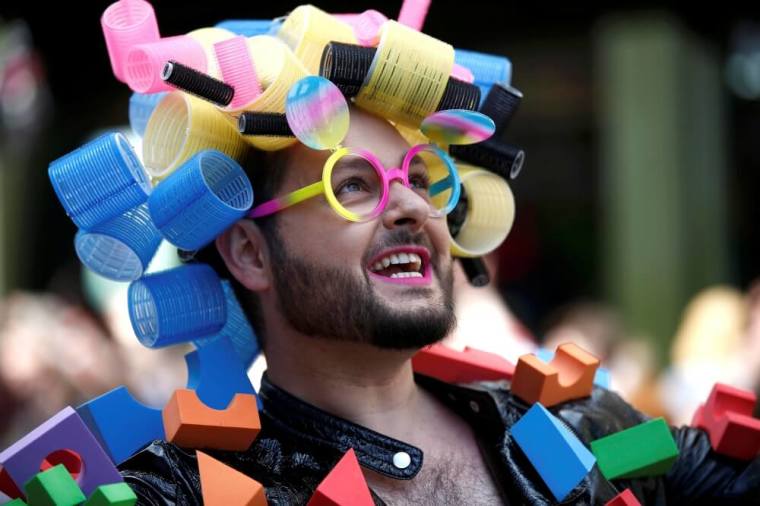 As churches and religious hospitals will soon be required to cover or perform transgender reassignment surgeries, a lawyer who represents numerous Catholic dioceses and Christian denominations is concerned that the Obama administration's questionable legal interpretations on gender identity won't be easily changed through regulatory action by the Donald Trump administration.
A new Department of Health and Human Services mandate requires health care providers, insurers and employers to cover or perform transgender health services, such as transgender reassignment surgeries and other treatments for gender dysphoria, on the grounds that denying such treatment would be sex discrimination. Additionally, the mandate will also require all group insurers to provide abortions, thus forcing a number of faith-based employers to be complicit in providing abortion coverage.
Opponents of the mandate warn that faith-based hospitals, schools, charities and employers will not be given a religious exemption from the mandate and could be at risk of losing federal Medicare and Medicaid funding, being fined, sanctioned or criminally prosecuted if they uphold their religious convictions.
Although many are holding onto hope that President-elect Trump and his HHS nominee, Rep. Tom Price, will take swift regulatory action to undo Obama's HHS abortion and comprehensive transgender services (ACTS) mandate, attempts to undo the effects of the Obama administration's interpretation that gender identity is covered under "sex" nondiscrimination protections in civil rights law could be much trickier than conservatives anticipate.
Martin Nussbaum, a lawyer who represents various Catholic archdioceses, Protestant denominations, ministries, charities and many other religious institutions spoke with reporters on a conference call Wednesday about the impact that the ACTS mandate will have.
During the call, Nussbaum was asked if he thinks the Trump administration will be able to simply overturn ACTS mandate through a regulatory order, just as the Obama administration created the mandate through regulatory action.
"The short answer is that we don't think it can," Nussbaum, who is the co-chair of the Religious Institutions Group at the law firm Lewis, Roca, Rothgerber and Christie, said.
Although Trump and his appointees can propose new regulations to cancel out the ACTS mandate and other transgender guidelines and directives issued by Obama's federal agencies, Nussbaum explained that appeals courts and the U.S. Equal Employment Opportunity Commission have set a troubling precedent of deferring to the Obama administration's legal interpretation of gender identity.
"All those things and some more can be reversed by the executive branch but since the executive branch has started — contrary to decades of congressional action — interpreting sex in these various ways to mean gender identity, some courts and the EEOC, acting in a quasi-judicial capacity, have entered decisions finding this."
Nussbaum pointed to how the Fourth Circuit Court of Appeals ruled in April in favor of a transgender high school student who sued his Virginia school district for the right to use bathrooms consistent with his gender identity. The court ruled that the administration has authority to interpret its own regulations.
However, the Supreme Court has issued a temporary stay on the court's ruling and has taken on the case.
"That case was decided by three Fourth Circuit judges, two of whom were appointees by the incumbent president," Nussbaum explained. "What they looked at were regulations issued by federal departments that said that sex means gender identity and they said, 'We must defer as the Obama appointees, to the Obama agencies that announced that sex means this.' And therefore, it became law."
Nussbaum stated that the 4th circuit decision shows that there is "something of an echo chamber of legal logic."
In continuing the "echo chamber," a federal court ruled in September that a transgender fifth grader in Ohio must be allowed to use the girl's bathroom. And the Sixth Circuit Court of Appeals ruled last week to allow the Ohio fifth grader to continue to use the girl's bathroom.
"That precedent, and there are some others as well, cannot be undone simply by an executive action," Nussbaum warned.
The only way for the ACTs mandate and other mandates like it to be entirely reversed is through an injunction won in court.