Report: Christian NFL Player Adrian Peterson First Met 2-Y-O Son on Deathbed After Learning He Was Father Months Ago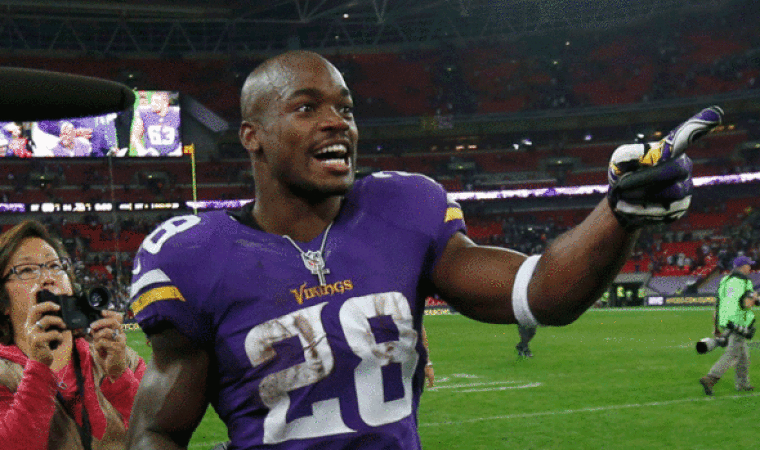 Christian running back for the National Football League's (NFL) Minnesota Vikings Adrian Peterson reportedly learned he was the father of his recently killed 2-year-old son months ago, but met the boy for the first time on his deathbed.
Multiple sources told TMZ that the boy's mother had a paternity test conducted with an ex-boyfriend she thought was the 2-year-old's father in order to collect child support but the tests came back negative.
It was then that she turned to Peterson, "with whom she had a sexual encounter several years ago," according to the TMZ report.
"We're told…when Adrian was first informed about the matter, he didn't question the possibility he was the dad—but rather asked how he could help the situation," said the report.
Peterson reportedly only started plans to meet with the child a few weeks ago and was expected to fly to South Dakota later this month.
On hearing about the attack on the child, however, Peterson rushed to meet with the boy.
"We're told Adrian met the child for the first time while the boy was on life support," said the report.
"Multiple sources tell us ... Adrian has been very involved since the tragedy and was the one pushing to have the child's organs donated to other people in need of a transplant," it continued.
While Peterson has gotten an outpouring of support from fans and NFL colleagues, many others have argued that he had no real connection to the boy, which is part of the reason he had no difficulty playing against the Carolina Panthers on Sunday.
"AP committed to playing in Sunday's game against The Panthers less than a week after a human being that he helped create was beaten to death. Can't be bothered to sit out one NFL game as a show of respect to his deceased son? Yeah, I would say his son is a liability to AP even in death," wrote Mark R in the comments section of a CNN report.
The game which was supposed to be a sort of therapy for Peterson ended in a terrible loss as the Vikings fell 35-10 to the Panthers "under a hail of boos at the Metrodome," according to a USA Today report.
"It was tough. It's a crazy situation," Peterson had said earlier of his son's death. "Anytime you lose a child ... it hurts. I can't describe it. But I've got a good supporting cast surrounding me, and I'll be good."
On Sunday, he declined to talk about his son and focused solely on the game lost by the Vikings.
"We just got blown out (by 25) points, so let's focus on football and what the Minnesota Vikings can do to get better," he said.