Republicans Will Suffer in 2016 If They Fail to Pass a Bill on Immigration Reform, Says Samuel Rodriguez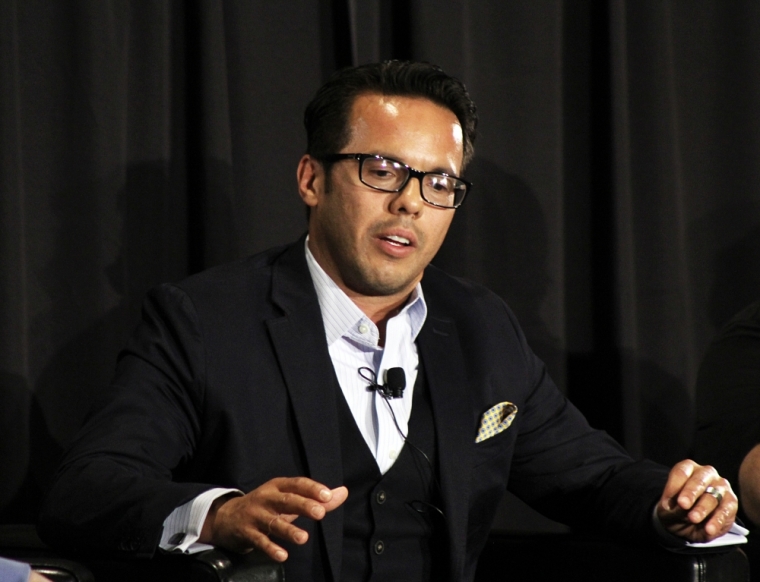 Samuel Rodriguez, president of the National Hispanic Christian Leadership Conference and one of the leaders of the Evangelical Immigration Table, warned Friday that if Republicans fail to pass a bill on immigration reform, keeping millions of undocumented immigrants in limbo, they can expect to suffer at the polls in 2016.
"If immigration continues to stay in limbo because of what happened [Thursday] and is happening today, and the Republicans say 'we're not gonna act at all on immigration,' they are basically sacrificing their political future on the altar of political inaction and apathy," Rodriguez told The Christian Post from Las Vegas Friday.
Rodriguez, who flew to Las Vegas Friday morning to join President Barack Obama at a rally to celebrate his executive order on immigration at a Del Sol High School, said Republicans cannot expect the support of Latinos in 2016 if they don't expand on the executive order signed by Obama Friday granting temporary legal status and protection from deportation affecting some 5 million undocumented immigrants.
"If the Republicans, who are now in charge of both Congress and the Senate, for political reasons, if they want to win the White House in 2016, they need the Latino vote. With 27 percent of the Latino vote Mitt Romney stayed out of the White House. That means Republicans need at least 30 to 35 percent of the Latino vote to occupy the White House," he explained.
Responding to an earlier CP report that there's a divide among the leadership of the EIT on Obama's decision to take executive action on immigration reform, Rodriguez played down the disagreement in the group.
"Let's just say respectfully, the split is not as significant, well defined as you think. Russell Moore, who is a personal dear friend, we agree that Congress has failed and we agree that integration, in some sort of Christian non-amnesty solution, is the answer. Moore is not happy with the executive order, and as I have stated in my statement, that's not my preferable choice either. I do believe that we will continue to work together to push Congress," Rodriguez explained.
Addressing criticisms that Obama was inspired to act for political gain, Rodriguez said he didn't believe that was entirely the case.
"We are not naïve to think that every single decision made by Republicans or Democrats carry a political underpinning motivation. I do not believe it is the exclusive motive of President Obama. So I do not believe President Obama made this decision 100 percent based on politics," he said.
"I do not line up with President Obama on a number of issues — as a Christian Evangelical committed to a biblical worldview. There are many issues and stances the president has taken that I respectfully wholeheartedly disagree with," Rodriguez asserted. "Nevertheless, on immigration, I do believe that President Obama does care for the immigrant. And he does care for a solution that is practical."
Rodriguez added that Evangelicals have learned from history and have made a bold and "historic" step in leading the charge on immigration reform. "Evangelicals have led the way in pushing immigration reform. We are no longer the tail, we are the head in advancing just immigration."
"I think it's amazing, because in historical context Evangelicals were not present when Martin Luther King Jr. advanced civil rights for the African-American community in the 1960s. Evangelicals were not present as a group," he explained.
"Today, they have learned from their mistakes, and together as a church, as a community, as born-again Bible believing Christians, we are now present. And we're not just present, we are leading the charge in advancing a just immigration solution that reflects our Christian value system," he continued.
"So, I think it's historic. And yes, we may disagree on the executive action, but we all agree going forward that it's time for Congress to act. And that's our collective commitment, and I don't know of one of our leaders who is opposed to that," he said.