Revival event in Kentucky draws 3,500 people: 'An evident move of the Spirit'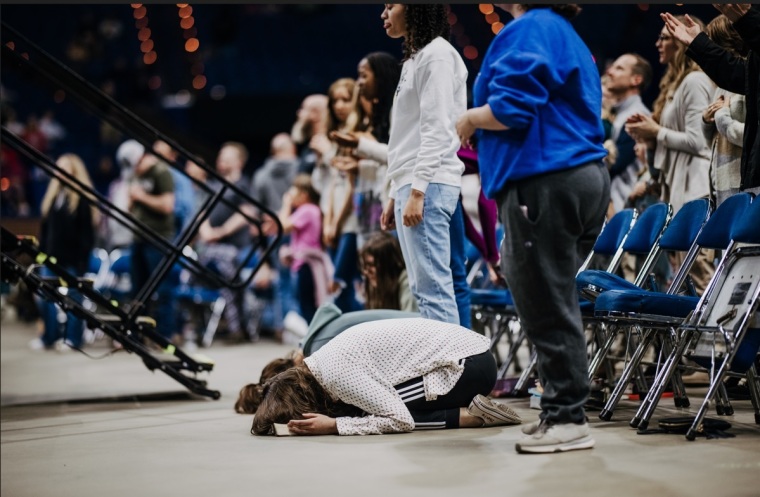 A revival event held in Kentucky shortly after the conclusion of the continuous Asbury University worship gathering drew around 3,500 people, with organizers planning to build upon this success.
Pulse, a ministry centered on young adults based in Minneapolis, Minnesota, headed by evangelist Nick Hall, held an event on the last Sunday of February at the Rupp Arena in Lexington.
Approximately 3,500 people attended the gathering, which lasted from 2 p.m. until 11 p.m., according to a Pulse spokesperson who emailed The Christian Post details this week.
"This was a phenomenal event that brought a community together for one afternoon and evening. We were amazed by how the Holy Spirit moved and lives were changed with the hope of the Gospel," explained the spokesperson.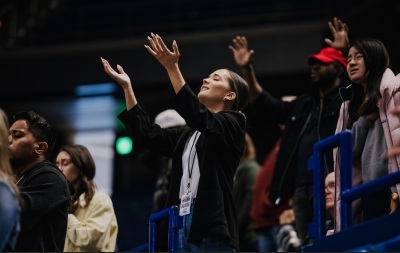 "In several cases, there was an evident move of the Spirit during the preaching, worship, testimonies, and prayer times."
The Lexington event came not long after Pulse had a multi-campus tour, holding events at Texas Tech University, the University of Georgia, North Dakota State University, Iowa State University, the University of Minnesota, the University of Wisconsin and the University of Michigan.
The group's next big planned event will be Fill The Stadium (FTS), scheduled for Saturday, April 29, at the Gaylord Memorial Stadium at the University of Oklahoma.
"Revival is spreading, and we want to be part of how God is moving all across the world. As Nick Hall has said, when you see the wind moving, it is critical to throw up sales and follow the Lord's leading," the spokesperson said.
"We hope people experience more of Jesus. We hope they find Him through the Gospel for the first time. We hope they take the revival home with them and it spreads across the world."
Last month, students at Asbury University in Wilmore, Kentucky, felt inspired to continue worshipping after their regularly scheduled chapel service had come to an end.
The impromptu worship gathering lasted over two weeks, with tens of thousands of students and others traveling to the campus to experience the revival event.
The Asbury revival movement also spread to other college campuses, both private and public, with students and others holding evening worship services and outreach events.
Earlier this month, students at Regent University of Virginia Beach, Virginia, gathered at the campus during spring break to worship, pray and give testimonies as they were led.
"It feels like the same quality of spiritual renewal I experienced while at Asbury," said Jeff Gossmann, director of Campus Ministries at Regent, in an earlier interview with CP.
"It was clear that God has been drawing Gen Z to Himself. Gen Z has suffered so much loss from the pandemic. This revival is like a coming-of-age party for Gen Z. I believe that, through this revival, Jesus is saying to Gen Z, 'I see you. Welcome to the table.'"