Richard Dawkins 'Is to Catholics What KKK Is to Blacks,' Says Catholic League Pres. Blasting 'Blasphemy Rights Day'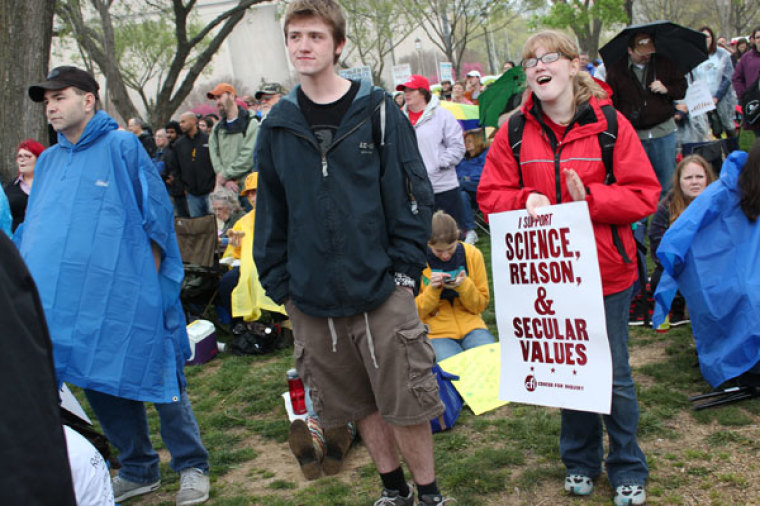 While atheist groups have argued that International Blasphemy Rights Day on Friday speaks out against oppressive regimes that attack religious freedom, Catholic League President Bill Donohue has accused the event of being an anti-religious "farce."
"Upon closer examination, it is clear that those who sponsor this event are not friends of liberty: they are rabidly opposed to religion, harboring a special hatred of Catholicism. In short, the whole project is a farce," Donohue argued in an op-ed for CNSNews.
He said the Center for Inquiry, the secular group behind the event, attempts to present it as a respectable idea, but he said it is anything but.
CFI asserted in a statement earlier this week that Blasphemy Rights Day gives people a chance to speak out against governments around the world where criticizing religion is illegal.
"We've seen the consequences of these laws too many times — when a tweet or a post on Facebook declaring one's atheism or questioning a tenet of religion leads to arrests, beatings, prison, and sometimes death sentences," the atheist group said.
"Sometimes religious militants make their own laws, deciding for themselves that expressions of dissent justify brutal killings, like the grisly murders of secularists in Bangladesh, or attacks on religious minorities in Pakistan," it added.
Donohue said Blasphemy Rights Day has in the past organized controversial competitions, such as the "Free Expression Cartoon Contest," giving the top prize in 2010 to a cartoon of a bishop ogling altar boys, which he said specifically targeted and trashed Catholicism.
"In recent years, the participants at these Blasphemy Rights Day events have been better behaved — bowing to the backlash — but the fundamental problem remains," he wrote.
"To demonstrate how committed the Center for Inquiry is to hate speech, consider that it will soon be home to the Richard Dawkins Foundation for Reason & Science. Dawkins is to Catholics what the Imperial Wizard of the Ku Klux Klan is to blacks," he added, referring to the famous atheist author.
Still, the International Blasphemy Rights Day Facebook page highlights several stories of religious persecution around the world, with Michael De Dora, director of CFI's Office of Public Policy, insisting that the event is aimed at tackling oppressive blasphemy laws.
"What we could really use is more governments using the possibility of changing or pulling out of trade and other agreements to put some force behind these words," De Dora said of government condemnations of blasphemy laws.
The Catholic League President has been highly critical of other atheist events and organizations in America, including June's Reason Rally at the Lincoln Memorial in Washington D.C.
"They stand for nothing, believe in nothing, and many are good for nothing. Organized atheists are set to invade D.C., holding a 'Reason Rally.' The reason they are rallying is their professed belief in nothingness," Donohue wrote at the time.