Richard Dawkins Says Radical Islam, Not George W. Bush, Responsible for ISIS' Atrocities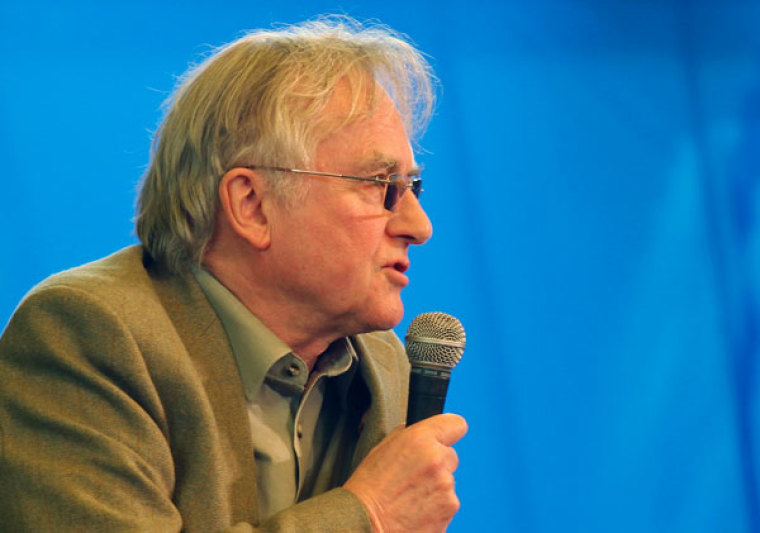 Evolutionary biologist and atheist author Richard Dawkins says while former President George W. Bush and failures in Western foreign policy have played a role in the rise of the Islamic State terror group, it's radical Islam that's responsible for the atrocities committed by the jihadists.
"Yes, blame Bush for IS gaining power in Iraq. But don't blame him for IS's cruel, misogynist, homophobic, etc. policies when they got power," Dawkins wrote via Twitter on Tuesday.
"Don't excuse today's terrible deeds by pointing to others' terrible deeds in the past. The present is where we have the chance to do better," he added.
IS, which since the summer of 2014 has been capturing cities across Iraq and Syria, has established a self-proclaimed Islamic Caliphate in the region, and committed a litany of human rights abuses, from beheadings to crucifixions to forcing women into sexual slavery.
The complex realities behind the Islamic State's rise to power have been analyzed and dissected throughout the Western political sphere. Some media publications, such as The National Interest in an article in 2014, have blamed Bush's administration and the decision to invade Iraq in 2003 for facilitating the conditions behind the rise of the jihadists.
In another Twitter post, Dawkins linked to the 2007 comments of former radical Islamist Hassan Butt, who said that his former organization, the British Jihadi Network, would "laugh in celebration whenever people on TV proclaimed that the sole cause for Islamic acts of terror like 9/11, the Madrid bombings and 7/7 was Western foreign policy."
"By blaming the government for our actions, those who pushed this 'Blair's bombs' line did our propaganda work for us," Butt added, referring to criticism of former British Prime Minister Tony Blair.
"More important, they also helped to draw away any critical examination from the real engine of our violence: Islamic theology."
Butt said he left the network in 2006 after he realized its members had become "mindless killers."
Dawkins, the author of the 2006 best-seller The God Delusion, regularly criticizes religion on social media, but has especially targeted radical Islam in his comments on the atrocities committed by IS.
In April he also said Islam continues to uphold punishments such as stonings, and preaches about world domination, while Christianity and Judaism have moved away from such "Middle Ages" teachings.
"Laws designed for seventh century tribal desert society are not always well suited to modern conditions. Jews and Christians mostly realize this," Dawkins wrote back then.
"Yes, Christianity and Judaism are every bit as stupid as Islam. But they don't preach world domination, theocratically imposed law, stoning, etc.," he added. "And yes, Christianity and Judaism USED TO preach equally terrible things. But we live NOW, not in the Middle Ages. That's kind of relevant."