Christian Pastors Are Being Prosecuted for Preaching the Gospel, While Atheists Like Richard Dawkins Have Freedom to Make 'Horrorific Remarks,' Says UK Politician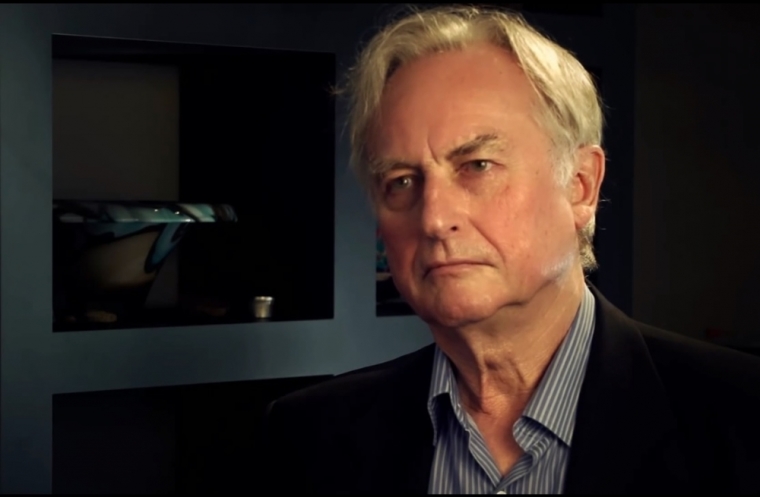 A U.K. politician has asked why some Christian pastors are being prosecuted at court for condemning Islam and calling it "satanic," such as the case of Belfast preacher James McConnell, while atheist author Richard Dawkins can make "horrific remarks" about children with Down syndrome without consequence.
"Professor Richard Dawkins made a horrendous remark about children with Down's syndrome and the Scottish comedian Frankie Boyle is notorious for his offensiveness. Yet there is no suggestion of legal action against either Dawkins, or Boyle," wrote Nelson McCausland, a member of the Legislative Assembly for Northern Ireland, in an article for The Belfast Telegraph.
While McCausland did not specify which of Dawkins' remarks he finds "horrific," the evolutionary biologist attracted a high level of controversy when he suggested in August 2014 that it would be "immoral" not to abort unborn children with Down syndrome.
Dawkins later defended his remarks, and insisted that if he ever had such a child, he would "love her dearly," but said that does not change his stance on the subject.
"I have not the slightest doubt that, if I had a Down child, I would love her dearly. If I believed in God, I'd probably thank God she wasn't aborted, and I would sincerely mean it and deeply feel it. But that is a judgment in hindsight, and it is totally compatible with a statement that, if offered a similar choice now, I would be in favor of abortion," the atheist author wrote.
"Totally compatible with a belief that abortion would be the right decision, in circumstances where such a decision was available."
Northern Ireland's Public Prosecution Service revealed last week that 78-year-old McConnell is being charged with making "grossly offensive" remarks and broadcasting them online, and will have to face the court for his comments.
The remarks he is being accused of making concern a message in 2014 in which the Metropolitan Tabernacle preacher called Islam "satanic" and "spawn of the devil."
McConnell later explained that he was talking about followers of Islam who have used doctrine as justification for violence.
"I have qualified my comments by reference to those who use their religion as justification for violence. As a preacher of the Word of God, it is this interpretation of the doctrine of Islam which I am condemning," the pastor explained.
Some U.K. church leaders have expressed concern that they can also be prosecuted for their beliefs.
Peter Lynas, Northern Ireland director of the Evangelical Alliance, said earlier this week: "I don't agree with all that pastor McConnell said, but I am deeply concerned about this prosecution for allegedly sending a message that is grossly offensive.
"Many churches will be wary of what they place on the Internet until this case is heard and the law is clarified. This prosecution seems to stretch the Communications Act well beyond what parliament intended."
In his article, McCausland claimed that McConnell's words are "not uncommon" in Christian literature and communication, and said that Jesus himself used strong language.
"Even more important and significant is the fact that Jesus Christ himself used such language during his Earthly ministry. He denounced false teachers and false teaching in what many today would regard as very strong language and, in John 8:44, 45, he said to some of his hearers: 'Ye are of your father the devil.' Yet He loved those to whom He referred and He loved them so much that He died for them," the politician wrote.
McCausland further wondered whether the PPS' decision is an attempt to "drive Christians off the Internet."
"It is encouraging that so many people have expressed their concern about these cases, even people of other faiths and no faith. They simply believe in such freedoms as freedom of speech, freedom to preach and freedom to manifest a religious belief," he said.
"Freedom of speech, including the freedom to preach the Christian Gospel, is a fundamental freedom, but it seems that this and other rights are under attack when they are exercised by Christians."