Richard Dawkins Slams Belief in God as 'Cowardice,' Urges Fight Against 'God Temptation' at Atheist Reason Rally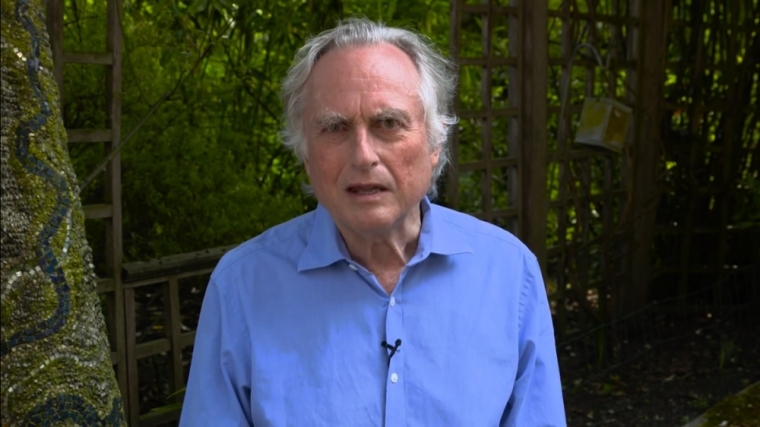 Famous professor and atheist author Richard Dawkins delivered a video message at last week's Reason Rally in Washington D.C. where he slammed the belief in God as "cowardice," and urged people to resist what he called the "God temptation."
"The fact that you exist should brim you over with astonishment. You and I and every other living creature are machines of ineffable complexity. This complexity and its powerful illusion of design is why so many people succumb to the God temptation," the evolutionary biologist said in his message, posted online.
"The temptation to evade, by invoking a designer, the responsibility to explain. The God temptation is an evasion of responsibility because it invokes the very kind of thing it's supposed to be explaining."
Dawkins insisted that looking to the divine for answers about the physical world is wrong.
"'God did it' can never be an explanation for anything. It is sheer intellectual cowardice. If you'll stoop to magicking into existence an unexplained peacock designer, you might as well magic an unexplained peacock and cut out the middleman," he said.
"Nevertheless, it's hard not to feel sympathy for such cowardice. The complexity of a living body, every one of its trillion cells, is so mind-shattering to anyone who truly grasps it, the temptation is overwhelming," he added.
The author behind the 2006 bestseller The God Delusion noted that he founded the Richard Dawkins Foundation for Reason and Science in part because he wanted to "combat America's legendary religiosity, a form of obstinate backwardness that has serious implications for the rest of the world."
The atheist rally on Saturday at the Lincoln Memorial drew a few thousand secular Americans, though it fell way below the over 30,000 attendance mark organizers had expected.
The event also provoked criticism from a number of religious conservatives in the U.S., including from Catholic League President Bill Donohue.
"They stand for nothing, believe in nothing, and many are good for nothing. Organized atheists are set to invade D.C. this weekend, holding a 'Reason Rally.' The reason they are rallying is their professed belief in nothingness," Donohue wrote ahead of the event.
Evangelical preacher Franklin Graham further warned that atheists at the rally could face "an eternity in hell."
"Now these atheists promoting secularism want to strip God out of America's past, present and future," Graham said. "Here's a warning — If you remove God, you remove God's hand of blessing. That's been shown over and over throughout history."
He added: "One day each of these people is going to stand before the God that they disown, and they will face an eternity in Hell if they have not trusted Christ as their Savior. That's where this kind of 'reason' will get them. The Bible says, 'There is a way that seems right to a man, but its end is the way of death,' (Proverbs 14:12)."