Richard Dawkins: Atheist Christopher Hitchens Considered Converting to Christianity Rumor Is 'Insulting'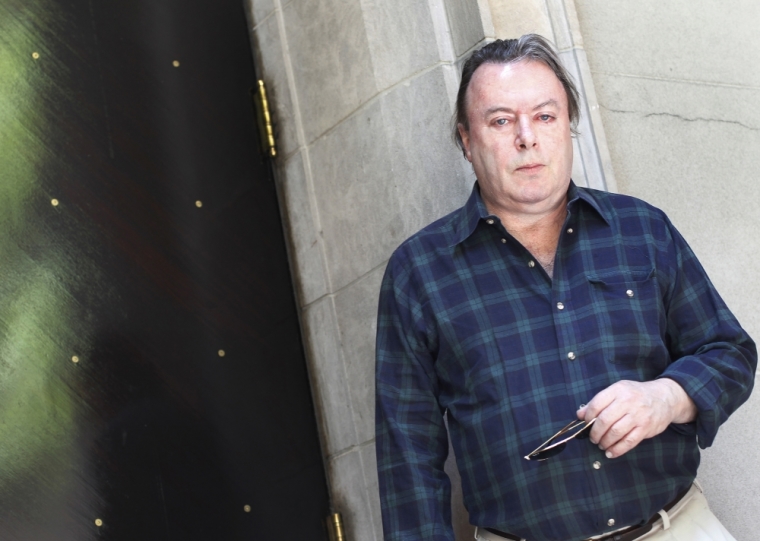 Atheist author and biologist Richard Dawkins has slammed what he called an "insult" regarding the rumor that late atheist Christopher Hitchens contemplated converting to Christianity before his death.
"Insulting a dead hero who now can't defend himself: I suppose they think that's OK if you're lying for Jesus," Dawkins wrote on his Twitter page on Wednesday, and linked to an article written by Jerry A. Coyne, Ph.D, a Professor in the Department of Ecology and Evolution at the University of Chicago, who sought to dismiss the suggestion.
Larry Alex Taunton, the founder and executive director of The Fixed Point Foundation, is accused of claiming in his book The Faith of Christopher Hitchens, released back in April, that Hitchens had contemplated accepting Jesus at the end of his life. But Taunton denies that he ever made such a claim in an interview with CP.
In the book, Taunton, who says he was a close friend of Hitchens, reveals that the famous atheist author began "engaging" with evangelical Christians, which he found to be different from the Christianity he experienced in his home in Britain.
"When he began debating these evangelicals, he began to like them," Taunton said of Hitchens, who died in 2011.
Taunton said in an interview with AL.com: "I discovered Christopher is not defined by his atheism. Atheism is a negative and you can't build a philosophy around a negative. Christopher was searching for a unifying system of thought. They're accusing me of saying he converted. I make no such claim. It's not my claim that Christopher converted, it's that Christopher was contemplating conversion. I think I substantiate it in the book."
Coyne argues in an article on his website, however, that Taunton's claim that he knew the "real" Hitchens is "malarkey," because it "leaves out Hitchens's editors, friends, colleagues, and wife, all of whom saw his private side, and none of whom agree with Taunton's fairy tale."
"Who is claiming that Hitchens was defined by his atheism? And what does that even mean? Certainly Hitchens was a famous atheist, and was admired by many of us for his passionate defense of nonbelief, but that didn't define him," Coyne further wrote, and insisted that Hitchens was a "complex man" with a number of passions.
"There's no evidence save Taunton's wishful thinking that Hitchens was even contemplating conversion. And a book about Hitchens's curiosity about religion certainly wouldn't have sold at all. Further, if Hitchens didn't accept God, why did Taunton call his book The Faith of Christopher Hitchens?" the atheist professor asked.
"I think he knew exactly what he was doing, and realized full well that his narrative would be taken by Christians as a sign that Hitchens was Seeing the Light. Christians just love stories about deathbed conversions of atheists, and Taunton played into that, all the while saying that he didn't really intend that. I call duplicity."
Dawkins, the author of The God Delusion, has separately talked about his friendship with Hitchens on a number of occasions. In an article in The Guardian in 2010, Dawkins called Hitchens a "giant of the mind and a model of courage," reflecting on the latter's battle with oesophageal cancer.
"A lesser man would have seized the excuse of a mortal illness to duck responsibility and take it easy. Not this soldier," Dawkins wrote back then about his friend.
"He will not go gentle into that good night; but instead of a futile raging against the dying of the light he rages, with redoubled energy (and concentrated power in his vibrant, Richard Burton tones) against the same obscurantist, vicious or just plain silly targets as have long engaged him. But he never rants. His is a controlled, disciplined rage, and don't get on the wrong side of it," he added.