Richard Dawkins Praises Scientist Harry Kroto's 'Passionate Hatred of Religion'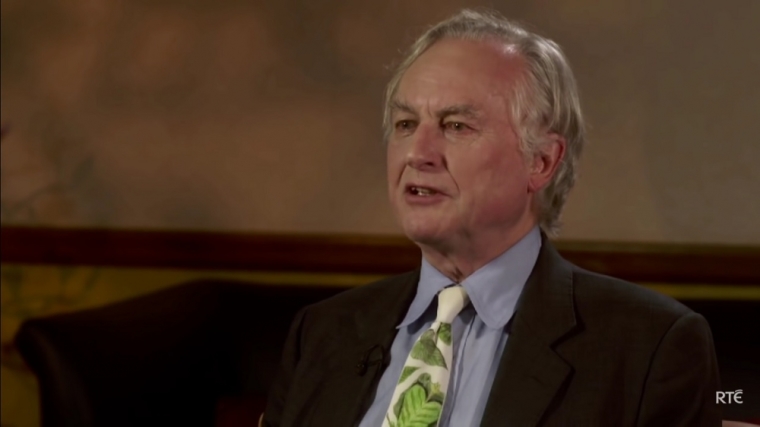 Nobel Prize-winning scientist Harry Kroto, who died on Saturday at the age of 76, has been praised for his "passionate hatred of religion" by famous atheist professor and author Richard Dawkins.
Dawkins explained in an article on his website that although he didn't know Kroto all that well, he spent time together with the 1996 Nobel Prize winner for Chemistry during the 2014 STARMUS Festival in Tenerife.
"We were thrown together by his confiding in me, on the first day of the conference, that he had just been diagnosed with Motor Neurone Disease. I think I was one of few people there who knew, and we had many conversations, touching on this shadow hanging over him but mostly about science and his passionate hatred of religion, as we walked the grounds and had meals together during the course of the conference," Dawkins wrote.
As The Guardian pointed out, Kroto gained fame for discovering a new form of carbon, calling it "buckminsterfullerene." The discovery found that carbon can take the form of a hollow football-like structure, similar to American architect Buckminster Fuller's dome-shaped buildings, which is where it gets its name.
Lesley Yellowlees, former president of the Royal Society of Chemistry and professor of inorganic electrochemistry at the University of Edinburgh, shared that it was Kroto's passion to motivate students and the next generation of scientists.
"Harry was an inspirational scientist who engaged with experts and non-experts alike. He motivated generations of would-be scientists through his tireless work with schools, clubs, science museums and festivals, both online and in person," Yellowlees said.
Dawkins, an evolutionary biologist famous for his works criticizing religion, such as The God Delusion, suggested that Kroto's opposition to religion stemmed from his love of science.
"His hatred of religion was matched by – I think largely inspired by – his equally passionate love of science and his commitment to sharing his enthusiasm," Dawkins wrote, adding that Kroto had a "childlike quality" and imagination.
"But he also had the rebelliousness of youth which never left him, the unstuffy instinct to defy convention which led to his being seen as something of a maverick figure, not quite trusted by the scientific establishment," he added.
The Telegraph also noted that Kroto "rejoiced in calling himself a 'devout atheist,' confessing that he was 'bewildered' by people who still believed in God."