Rick Perry Posits Whether Abortion Regulations Could Have Saved Joan Rivers' Life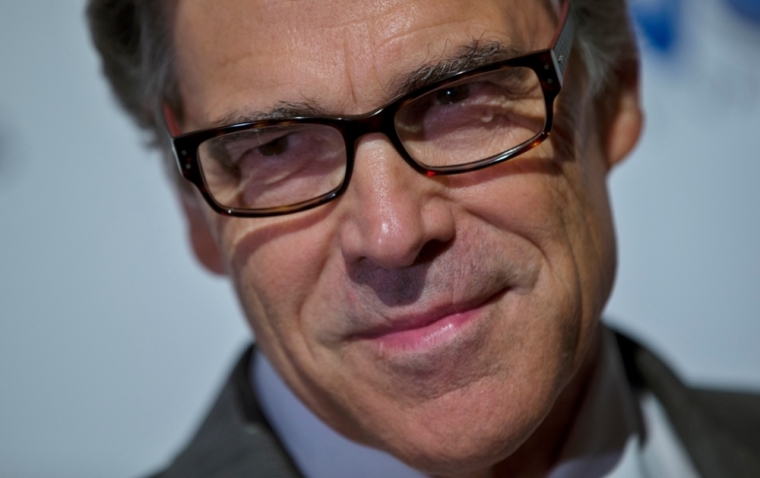 Texas Governor Rick Perry has spoken about the new law concerning abortion facilities in the state and posited whether the same type of law might have saved the life of Joan Rivers, who died on Sept. 4.
"Clearly, the will of the Texas Legislature - which I agree with - that it is a state's right to put particular types of considerations into place, to put rules and regulations into place, to make a clinic be as safe as a hospital," Gov. Perry said at a press conference on Sunday.
Gov. Perry signed a law known as HB2 "to make this a safer place," in 2013. The law would have required more stringent requirements for abortion clinics, including a mandate that abortions be performed in ambulatory surgical centers. That led to numerous clinics being closed because they were unable to upgrade their facilities. However, a federal judge struck down the law after an appeal was brought by The Center for Reproductive Rights.
"The court has made clear that women's well-being is not advanced by laws attacking access to essential health care, and that rights protected by the U.S. Constitution may not be denied through laws that make them impossible to exercise," Nancy Northup, CEO of the Center, said in a statement after the ruling in August. "Texas women still face serious threats to their rights, health, and ability to obtain safe, high-quality reproductive health care from reputable doctors in their communities."
Gov. Perry has since been defending the law and appealed the federal judge's ruling; he has spoken out about the need for the new rules, which he believes will save lives.
"It was interesting that, when Joan Rivers, and the procedure that she had done where she died, that was a clinic," he said at the Texas Tribune Festival. "It's a curious thought that if they had had that type of regulations in place, whether or not that individual would still be alive."
The actress and comedian went in for a scheduled endoscopy in New York City, but a biopsy was performed without her prior consent. She went into cardiac arrest and was placed on life support before passing away on Sept. 4.
"Even though you are a licensed physician, you still should have, if you will, the checks and balances to get your approval to practice in that particular place," Dr. Arthur Caplan, a medical ethicist at NYU's Langone Medical Center, told CNN.