Rick Warren: Bible Is 'Owner's Manual' for Healthy Body Management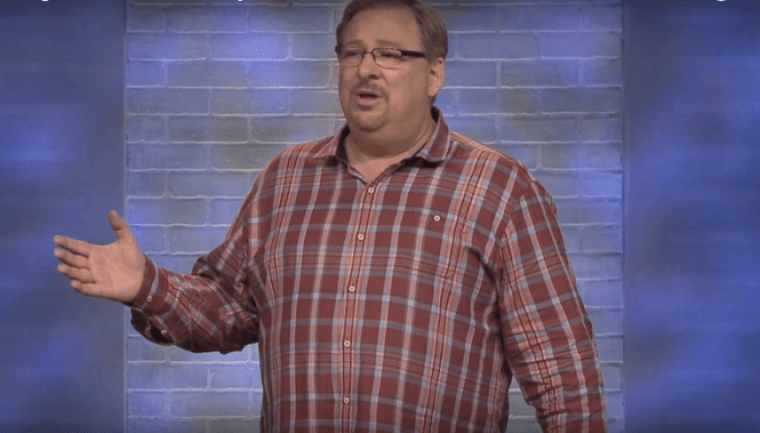 God wants His children to take care of their bodies, and the Bible serves as an "owner's manual" to do so, Pastor Rick Warren wrote in a recent devotional.
Warren, founding pastor at Saddleback Church in Orange County, California, wrote in an April 13 devotional that the Bible is full of "principles for health management" that could tack years onto your life if you follow them.
The evangelical preacher highlights three verses that point to maintaining a healthy body, including Psalm 119:73 and Deuteronomy 32:47, which both reference God's commands for how to use your bodies.
"God says, 'If you do what I tell you to do with your health, you will enjoy a long life,'" Warren writes.
Proverbs 3:5-10a also offers some guidelines for maintaining health, including trusting in the Lord, submitting to Him, and fearing evil.
"This will bring health to your body and nourishment to your bones. Honor the Lord with your wealth, with the firstfruits of all your crops; then your barns will be filled to overflowing," the verse adds.
These verses, among others, mention specific guidelines for staying happy and health, including "tranquility, trust in God, integrity, humility, and generosity," Warren writes.
"These things will cause your health to be better, because your physical health is influenced by your spiritual health," the pastor says, encouraging Christians to read their Bible and reflect on how they can grow in these areas.
Warren has been an outspoken proponent of healthy living since he started a weight loss initiative with his megachurch in 2011 that resulted in his congregation losing a total of 250,000 pounds by following the Daniel Plan, a health and fitness program created by cardiac surgeon Dr. Mehmet Oz, brain expert Dr. Daniel Amen, and metabolism expert Dr. Mark Hyman.
The megachurch pastor lost 60 pounds himself in the first year by participating in the plan, and produced a book entitled The Daniel Plan: 40 Days to a Healthier Life with Oz and Amen. The book was named the Christian Book of the Year by the Evangelical Christian Publishers Association in 2015.
In 2014, Warren told the Wall Street Journal that his goals for living a healthy lifestyle coincide with his goals for living a purpose-driven life, as outlined in his 2002 best-seller The Purpose Driven Life: What on Earth Am I Here For.
"My ultimate goal [...] is for you to live the life you're intended to live," he said at the time. "You drift through life and let things happen to you, or go by design and say, 'This is what I'm intended to do.' The Bible is very clear that God has a purpose. But even if I know that purpose, I can't fulfill it if I'm out of shape."
Warren followed up on his healthy lifestyle message in another post this week, writing that if Christians want to change their lives, they need to start with their bodies.
"Your muscles affect your moods and your motivation. Your physiology can actually affect your psychology," Warren wrote in the April 7 post.