Rihanna Joining Invisible Children for New 'KONY 2012' Film (VIDEO)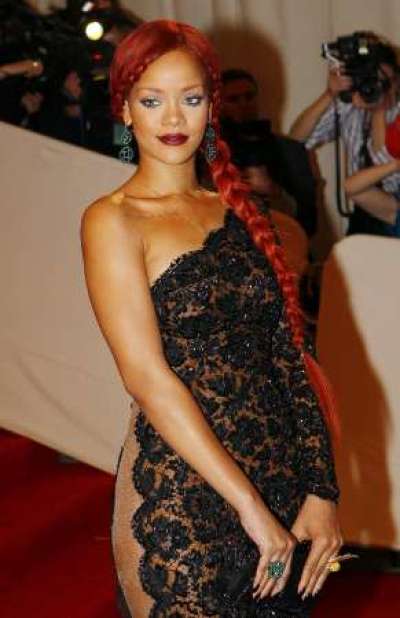 Rihanna is reportedly teaming up with the Invisible Children non-profit organization to create a video similar to the now viral "Kony 2012," hoping it will raise awareness about indicted war criminal, Joseph Kony.
The 24-year-old "We Found Love" singer recently reached out to Invisible Children after watching the charity's almost 30 minute video, which has received over 25 million views overnight, and arranged a meeting to get started on the project, according to TMZ.
Like many of the millions who have watched "KONY 2012," Rihanna was impacted by the charity's message and immediately took to Twitter to raise public awareness.
"#KONY2012 Spread the word!!! PLEASE go to Invisiblechildren.com Even if its 10 minutes… Trust me, you NEED to know about this! #1LOVE," Rihanna tweeted.
The video explores the world of terrified Ugandan children who constantly face the risk of being abducted and turned into child soldiers at the hands of Joseph Kony, leader of Ugandan-based terrorist group the Lord's Resistance Army (LRA).
While critics, including Foreign Affairs, have not questioned Kony's criminal history, some have begun suggesting that Invisible Children could be scam artists, according to Yahoo.
"Invisible Children has been condemned time and time again. As a registered not-for-profit, its finances are public. Last year, the organization spent $8,676,614. Only 32% went to direct services (page 6), with much of the rest going to staff salaries, travel and transport, and film production. This is far from ideal, and Charity Navigator rates their accountability 2/4 stars because they haven't had their finances externally audited," The Visible Children blog writes.
"[Invisible Children] manipulates facts for strategic purposes, exaggerating the scale of LRA abductions and murders and emphasizing the LRA's use of innocent children as soldiers, and portraying Kony — a brutal man, to be sure — as uniquely awful, a Kurtz-like embodiment of evil," Foreign Affairs wrote in a post on its website.
Invisible Children insists that their goal is the put an end to the inhumane and deadly abuse invoked on Ugandan children by LRA, and hopes that the "KONY 2012" video will help raise awareness and ultimately increase the likelihood of Joseph Kony's capture.
The charity denies that it's "Make Kony Famous" campaign is a scam, and dismissed the criticisms as "false" and "mis-leading" in a recent blog post.