Rihanna on Being Fearless: 'When you Give God Complete Control, It's Very Hard Not to Be'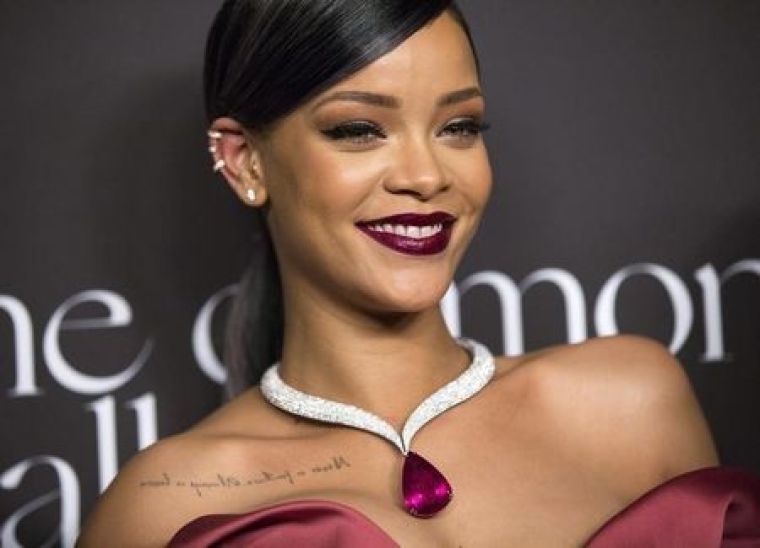 Pop singer Rihanna shared recently that she relies heavily on her faith in God to give her strength to deal with the perils of fame.
The "FourFiveSeconds" singer, who is set to release a new album this year, was asked about how she stays bold and courageous in an industry that many say can be overwhelming at times.
"I think I'm like most people — we fear the unknown and the things that have yet to come to pass, which are the very things that don't deserve to be feared," Rihanna told the March issue of Harper's Bazaar. "When you give God complete control, it's very hard not to be fearless."
The 26-year-old Grammy award-winning artist is often hounded by paparazzi and subject to media scrutiny and she credited her ability to deal with the pressures of her celebrity status to having thick skin.
"This skin has been developing since my first day at school. It didn't happen after fame; I couldn't survive fame if I didn't already have it," she said. "So sometimes the toughest thing in life is to be vulnerable. I'm not generally a sensitive person, but I tend to be more sensitive toward others and what they're going through. I don't know if that's the healthiest thing, but it's the truth."
Rihanna has grown to become one of the world's highest-selling pop stars since her debut in 2005. Her last album "Unapologetic," released in 2012, sold more than one million copies.
She once said that her faith keeps her grounded and carefree about those who judge her.
"Remembering what's important in life and understanding that we are individuals with our own relationship to God," the Bajan singer previously told Glamour U.K. "When that's clear, it's difficult to be bothered by what people think."
She recently debuted her latest single "FourFiveSeconds" featuring Kanye West and Sir Paul McCartney, which is off of her forthcoming eighth studio album.
All three above mentioned artists are rumored to be scheduled to perform at Sunday night's 57th Grammy awards.