Rob Bell: Jesus Has Been Trivialized, People Have Moved Beyond One Single Religion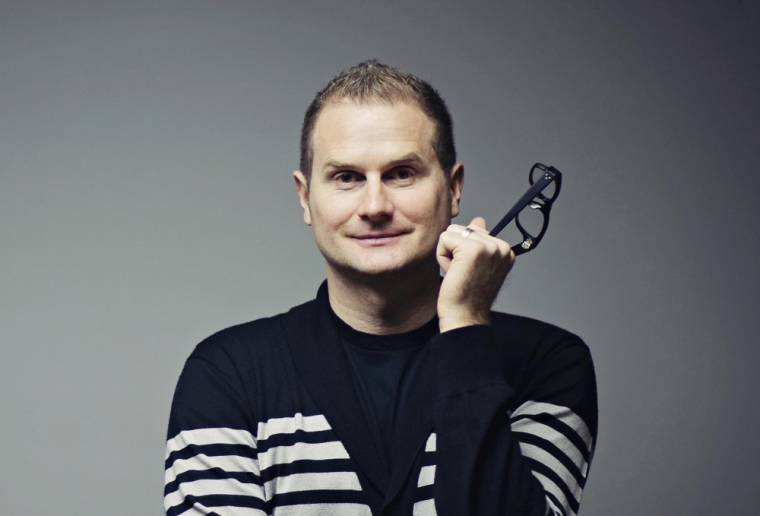 Controversial author and former megachurch Pastor Rob Bell has said he feels Jesus Christ has been trivialized in today's society, and people are abandoning the concept of adhering to a single religion.
"I think for many people, spirituality, religion, God, Jesus, whatever has been trivialized. I think we're way beyond one particular religion, we're about what does it mean to be human," Bell said in an interview published in the L.A. Times on Thursday.
Bell, who stirred controversy in Christian circles with his book Love Wins, which questioned the existence of a literal Hell, left his Mars Hill Bible Church in 2012 to pursue other projects.
He revealed that he doesn't introduce himself as a pastor or even a "spiritual teacher" at gatherings, but simply as an author.
"If I'm at a party, I'll introduce myself as an author," Bell said. "If I start with 'I'm a spiritual teacher,' people are like, 'Get away from that guy,'" he joked. "'What, do you have a white robe in the trunk?'"
He added that he does not limit himself to being defined to a single thing, as he is a pastor, speaker, author, podcast host, surfer, filmmaker, husband, and dad all in one.
In another interview earlier in May, Bell claimed that he rarely even calls himself a Christian anymore, believing that Jesus Himself would oppose what the term has come to mean.
"I don't actually use the word 'Christian' much, because I think Jesus would be mortified that a religion with very strong codes of in-and-out had started in his name," Bell told Uproxx.
"I don't have a problem with the word 'Christian,' I just don't think it's the point, and I actually think, oftentimes, it gets in the way. Especially in the word 'Christianity,' which implies some big sort of cumbersome system, when at the heart is a Christ who invites us to live in the world in a particular way," he added.
The former Mars Hill pastor said he knows people who deeply follow Jesus Christ without describing themselves as Christian, and at the same time said there are people who proclaim they are big Christians, but don't follow Christ at all.
"I don't find the categories helpful at all. I think what Jesus is doing is calling us beyond form. To not clutch and cling to some of these forms, but to let go of them," he added in the previous interview.
He told the L.A. Times that he sees sermons as an art form, one that has been forgotten by some churches.
"No matter how hard you try, if you're in a church service on a Sunday, people have all these cultural preconceptions. No matter how accessible you make it, for many people it's already been co-opted by something," Bell offered.
"Where do we exchange ideas? Where do we tell stories? The sermon ought to take place in the larger culture's exchange."