Rob Bell's Judge Father Calls Ex Christian Radio Host John Balyo 'Filthy, Obscene' as He Sentences Him to 40 Years for Child Sex Abuse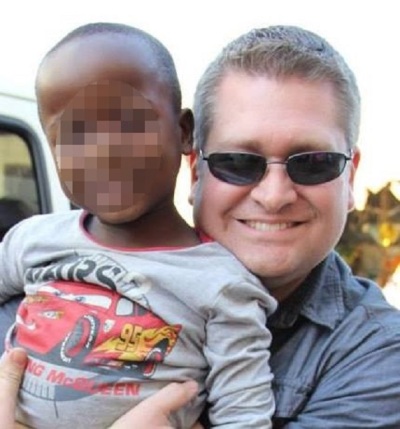 Federal Judge Robert Holmes Bell, father of bestselling author and popular pastor Rob Bell, called the shocking secret life of former Christian radio host John Balyo, "filthy" and "obscene" as he sentenced the once married expectant father to 40 years in prison for sexually abusing a 12-year-old boy.
Balyo, 35, pleaded guilty in a federal court in Michigan earlier this summer, to photographing and having sex with the boy in April – the same month he got married.
"No one ever reported any misgivings or indiscretions about Balyo. But he was a wolf in sheep's clothing,'' said Assistant U.S. Attorney Tessa K. Hessmiller wrote in a sentencing memorandum according to the USA Today.
"On the outside, he was a law-abiding, charitable, upstanding citizen. He was able to gain people's trust, leading no one to suspect anything was amiss,'' she continued.
"But underneath the surface, he was feeding a morbid and sadistic fascination with children, creating and accumulating pedophilic materials, rehearsing a sexual kidnapping fantasy with a gun and a child-sized mannequin and meeting clandestinely in hotel rooms with young boys in bondage. Balyo's three meetings with (victim 1) resulted in sexual exploitation and degradation of a child in the most depraved ways," she added.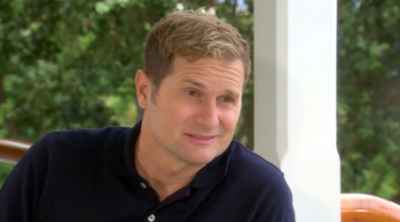 As the sordid details of Balyo's actions were heard at his sentencing hearing in a U.S. District Court in Grand Rapids last Thursday, Judge Bell highlighted his struggle reconciling Balyo's public Christian image and his secret life.
"I'm having a lot of trouble trying to reconcile two people in the orange jumpsuit before me," Bell told Balyo. "There's the Christian man with a reputation as a value-driven individual. But there is something else going on that is troubling ... filthy, obscene. I don't get it. I don't get where you went off."
For many who knew him, Balyo was a married family man, a wedding photographer, a volunteer with the Kent County Sheriff's Department, camp counselor and an overseas mission volunteer with children, reported USA Today.
But that was until law enforcement discovered his double life and pegged him as "a wolf in sheep's clothing."
It was an emotional hearing. Just three weeks prior, Balyo's wife of seven months was granted a divorce and all his assets are expected to go towards supporting his unborn child whose birth is expected sometime in February or March.
Despite the nature of his crime, Balyo pleaded for leniency.
"Your honor, I'm standing humbly before you today really pleading for the opportunity, the chance, to have a life someday. I will not be a danger to society. I will not be in trouble again," Balyo reportedly begged.
Judge Bell was unmoved. He ordered Balyo to serve 25 years for the sexual exploitation of a child plus 15 years for possession of child pornography. The terms will run consecutively.
He also asked Balyo to write him at least once a year to keep him abreast of how he's working to clean up his act.
"Don't whitewash me,'' Bell told Balyo. "I want to know what books you're reading and what you're doing to help other people.''
Bell further urged Balyo to make the most of his time in prison.
"Peel back layers of your own heart and your own soul,'' he warned.
Department of Homeland Security Investigations Agent Marlon Miller who worked the case said he was glad the case was over.
"While no amount of jail time can adequately punish individuals involved in this type of depraved activity, my sincere hope is that the conclusion of this case can begin the healing process for all of those affected,'' he said.