Rob Bell's 'Love Wins' Revealed 'Startling' Multitudes of People Backing Universalism: Professor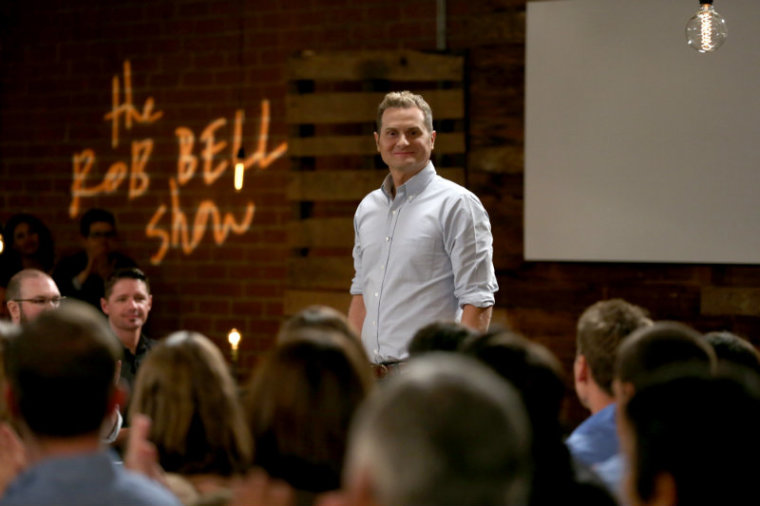 A modern Christianity professor and author who opposes universalism admitted that he was "startled" by how many people came out supporting the belief following Rob Bell's 2011 book, Love Wins.
Michael McClymond, the author of The Devil's Redemption: A New History and Interpretation of Christian Universalism, said in an interview with The Gospel Coalition posted last week that ever since he was a student he has been engaged with biblical studies on the topic of salvation.
"Several years ago what really surprised me was not Rob Bell's book, Love Wins (2011), with its well-worn and hackneyed arguments. Instead, I was startled by the multitude of people I thereafter encountered holding that universalism was biblical and evangelical teaching," said McClymond, who teaches at Saint Louis University in Missouri.
Bell is the founder and former pastor of Mars Hill Bible Church in Michigan, and has attracted significant controversy over his questioning of the traditional understanding of eternal punishment.
Although he is often associated with the term by critics, Bell has in the past insisted that he is not a universalist.
"No, if by universalist we mean there's a giant cosmic arm that swoops everybody in at some point whether you want to be there or not," Bell said back in 2011.
"That violates the laws of love and love is about freedom, it's about choice, it's about do you want to be there? Because that's what would make it Heaven," he added.
When it comes to the exclusivity and inclusivity of Christ, Bell said, "I think what happens is, especially for followers of Jesus, is there are sort of His exclusive claims that are often at the expense of the other things that He says ... be careful because I'm doing something for everybody."
He added: "How exactly that pans out, that's God's job."
As he has in previous interviews on the subject, McClymond said that Christian universalism has grown in certain pockets of the church, however.
"The point I wish to make is that universalism is the way that many religiously believing people — and contemporary academic theologians especially — would like for the world to be. The world as we might wish it to be is one in which God's grace extends to all persons without exception, and all persons freely and positively respond to it," the professor argued.
When it comes to people who are tempted toward universalims, he said: "Human salvation is inherently a good thing, and thus salvation for all — if it turned out that way — would not be something that any Christian would or should object to. The New Testament calls on believers to share the Good News and to evangelize among all nations, and to do so under the most difficult of circumstances."
He added, however, that as a theological author, he would "shudder at the thought of giving anyone false hope and false comfort, which in the book of Jeremiah is a distinguishing mark of the false prophet."
"Beginning with God's command to Adam and Eve not to eat from the tree in the garden, the whole of Scripture contains a message concerning 'two ways' — a way leading to life or reward, and another way leading to death or punishment. Because this idea of the 'two ways'' is so deeply rooted in the Bible, I would say that a church congregation that is Bible-preaching and Bible-reading will simply not entertain the idea of universalism," he added.