Robert Durst Arrested: Star of 'The Jinx' to Face Murder Charges in 1 of 3 Cases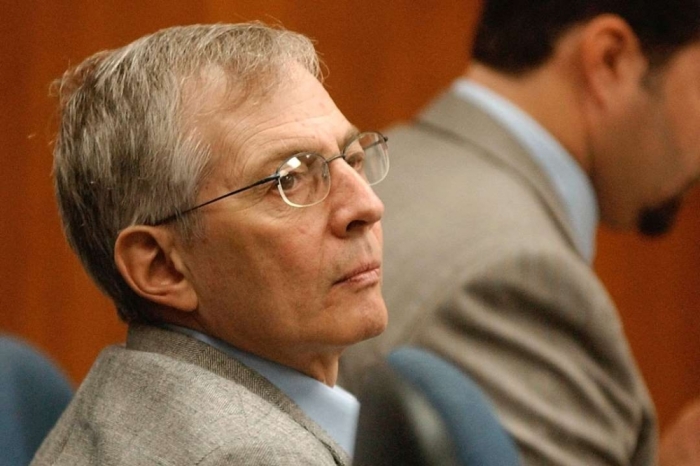 Robert Durst, the subject of HBO's documentary "The Jinx: The Life and Deaths of Bobby Durst," was arrested on Sunday in New Orleans in connection with the murder of Susan Berman in 2000.
Durst, 71, was the subject of "The Jinx," which explored the mystery surrounding the disappearance of his first wife, Kathleen, in 1982. She was never found and has been declared legally dead, but Durst was suspected of having something to do with her sudden disappearance, though he never admitted any connection.
Later, Durst moved to Texas in order to avoid media speculation surrounding Kathleen's disappearance and presumed murder. In 2000, Durst was suspected of murdering his friend Susan Berman in her home in Los Angeles. She was found dead in her home, and police believed that Durst killed her because she knew too much about Kathleen's disappearance and that Pirro was to send someone to speak with Berman about Kathleen.
"He knew we were coming out there, and he had to shut her up," Judge Jeanine Pirro, former Westchester district attorney who investigated Kathleen's disappearance, told Bloomberg News. "Look, what we do know is that Susan Berman was his spokesperson in 1982 and that they maintained a friendship. They were in communication, we know that they had spoken with each other, and there's no question in my mind that she would have told Bobby, 'Hey, look, the Westchester County DA is sending someone out to speak to me.'"
They were unable to make any viable connection that could lead to his arrest until a letter found during the filming of "The Jinx" provided crucial evidence.
A letter addressed to the police stating that there was a body in Berman's home had the misspelling of the town "Beverley Hills." Years later, during filming, another letter with the exact same misspelling was discovered. The handwriting was also the same, leading investigators to reopen the case and issue a murder warrant for Durst's arrest.
During filming of "The Jinx," Durst admitted to not telling the full truth during his trial for the murder and dismemberment of Galveston, Texas, resident Morris Black in 2001. Durst admitted to killing the man but said it was in self-defense; he was acquitted of all charges.
"There it is. You're caught … what the hell did I do? Killed them all, of course," Durst said while alone in the bathroom of a hotel after being confronted with the handwriting evidence.
Durst is due in court today to learn whether he will be extradited to California to stand trial for the murder of Berman. One of his lawyers, Dick DeGuerin, told The New York Times that his client will plead not guilty.
"The rumors that have been flying for years will now get tested in court," DeGuerin said.
Investigators made the arrest on Sunday, fearing that the showing of the finale of "The Jinx" could lead Durst to flee the country. He had a passport and had checked into the New Orleans' hotel under an assumed name, Everett Ward.
"These two producers did what law enforcement in three states could not do in 30 years," Pirro told the Times. "Kudos to them. They were meticulous. They were focused. They were clear."
"We are relieved and also grateful to everyone who assisted in the arrest of Robert Durst," his brother Douglas said in a statement. "We hope he will finally be held accountable for all he has done."