Robert E. Lee Descendant, a Pastor, Believes Ancestor's Statues Are Now 'Symbol of Bigotry'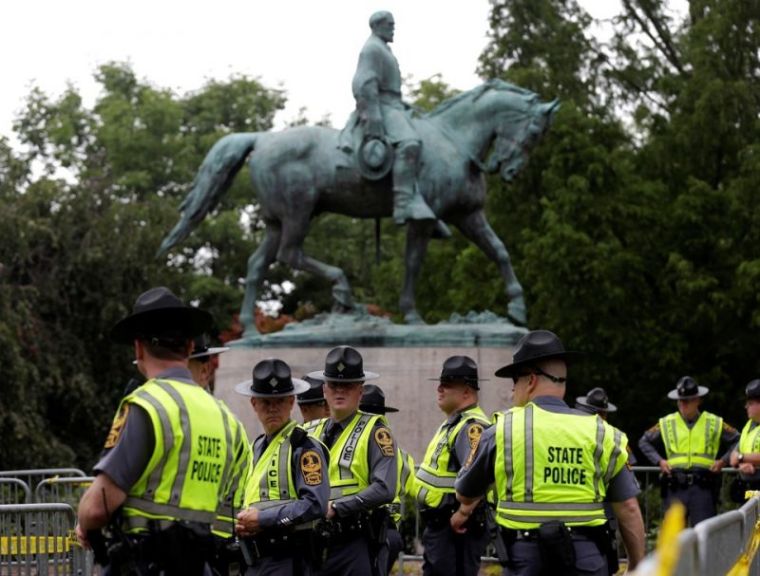 A North Carolina pastor who is a descendant of Confederate General Robert E. Lee has said he believes his ancestor's statues have become "a symbol of bigotry."
The Rev. Robert W. Lee IV, a pastor at Bethany United Church of Christ of Winston-Salem and the great-great-great-great-nephew of General Lee, told Huff Post that it "broke my heart to see a symbol of my family being used to allow such hate."
"These statues have morphed into a symbol of racism, a symbol of bigotry, a symbol of the alt-right, a symbol of white nationalist movements," Lee told Huff Post earlier this week. "That is not okay and that can never be celebrated or honored in any way, whether you believe you should honor legacy or ancestors or not."
Last Saturday, a group of white supremacists and white nationalist socialists went to Charlottesville, Virginia, to protest the planned removal of a Robert E. Lee statue.
The so-called "Unite the Right" event — organized by Jason Kessler, a man who used to be an Obama supporter and an Occupy Wall Street activist — attended by the KKK, Richard Spencer and other white supremacists, became violent when they and members of Antifa attacked one another with weapons.
Later in the day, a 20-year-old named James Alex Fields Jr. drove his 2010 Dodge into a crowd of counter protesters and sent bodies flying, a scene that was caught on camera. The vehicular assault killed Heather Heyer, 32, and injured at least 19 others.
Fields is believed to have been at the rally with a group called Vanguard America, a self-proclaimed anti-Jewish national socialist group.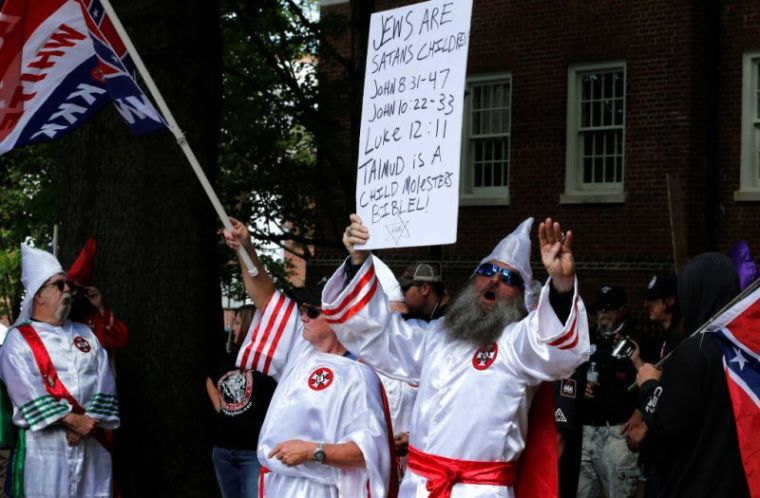 The violence seen in Charlottesville garnered outrage from Americans across the political spectrum. It also led to the cancellation of a pro-Confederate statue rally in Richmond, Virginia.
Brag Bowling of the Coalition for Monument Preservation canceled a planned demonstration for next month in the former Confederacy's capital, telling local media "I'm totally opposed to those groups that were in Charlottesville and the causes that they wanted."
Rev. Lee is not the first person descended from a prominent Confederate leader to denounce modern displays of the "Lost Cause."
During South Carolina's legislative debate over whether to display a Confederate flag on capitol grounds, Republican Rep. Jenny Horne, who is descended from Confederate President Jefferson Davis, demanded that the flag be taken down.
"I cannot believe that we do not have the heart in this body to do something meaningful, such as take a symbol of hate off these grounds," Horne said. "It's about the people of South Carolina who have demanded that this symbol of hate come off of the Statehouse grounds."