Robert Jeffress Defends Evangelicals' Support for Trump: It's About Policy, Not Extra-Marital Affairs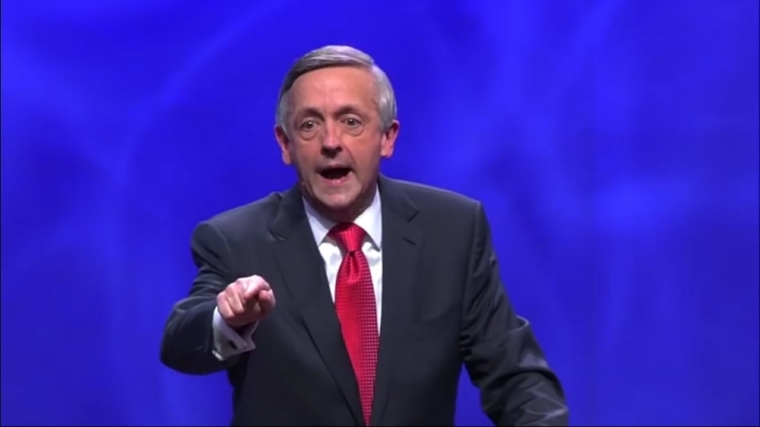 First Baptist Dallas Pastor Robert Jeffress has defended evangelical Christians who support President Donald Trump, declaring that it has to do with policy and not any alleged moral failings.
In an interview on Fox News Monday night following a White House dinner hosted in honor of evangelical supporters of the president, Jeffress explained why so many evangelicals hold a positive opinion of Trump.
"I know a lot of people are still perplexed. Why are Christians so supportive of Donald Trump?" said Jeffress. "Well, it's really not that hard to figure out when you realize he is the most pro-life, pro-religious liberty, pro-conservative judiciary in history and that includes either Bush or Ronald Reagan."
Jeffress was then asked about the allegations of sexual misconduct leveled against Trump and that he allegedly paid "hush money" to keep stories about his extramarital affairs out of the press. The pastor replied that, even if true, it doesn't negate his support for Trump's policies.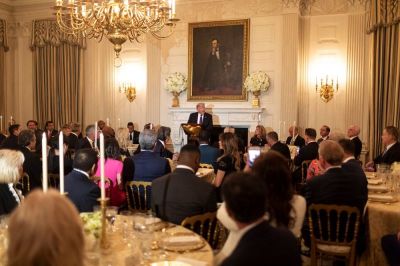 "Obviously, we don't support extramarital affairs, we don't support hush money payments. But what we do support are these president's excellent policies," continued Jeffress, who believes most people are smart enough "to differentiate between the two."
"I think the left is trying to shame people like myself continuously for supporting this great president. It's not going to work. We're not going to turn away from him."
Jeffress' comments came after the White House held a dinner attended by approximately 100 evangelical leaders and activists involved in informally advising the administration including Pastor Jack Graham, Dr. James Dobson, and Pastor Greg Laurie.
The dinner was also attended by Vice President Mike Pence, Secretary of Homeland Security Dr. Ben Carson, Secretary of the Department of Health and Human Services Alex Azar and Ambassador at-Large for International Religious Freedom Sam Brownback. The event was officially hosted by first lady Melania Trump.
Jack Graham, the senior pastor at Prestonwood Baptist Church in Plano, Texas, told The Christian Post on Monday that pastors expressed appreciation for the Trump administration advancing a socially conservative agenda.
While Christians are often called to speak "truth to power," Graham explained, the leaders in the room felt called to speak "love to power."
"They were getting up and saying what we appreciate and care about, expressing our faith and our love. It was very similar to a meeting that you would have at a church," said Graham.
"With that many preachers and Christian leaders in the room, we believe the spirit of God was very present. Scripture was shared, verses were given to the president. The truth was delivered and love was delivered."
Jeffress isn't the first conservative evangelical leader to suggest that evangelicals' support for Trump is based on policy rather than personal behavior.
In January, Family Research Council President Tony Perkins explained in an interview with Politico's "Off Message" podcast that when it came to Trump's past behavior, such as the failed marriages and alleged affairs, evangelicals have been willing to give him grace.
"Among evangelicals, there is an understanding that we are all fallen and the idea of forgiveness is very prominent," said Perkins earlier this year, adding, "I think the evangelical community gives him grace for the mistakes that he's made."
"We kind of gave him, 'alright you get a mulligan. You get a do-over' ... This is what he is committed to and as long as he commits to that and continues on that, he will have the support of evangelicals."