Robert Jeffress: Hillary Clinton Thinks Conservative Christians 'Deplorable,' Would Show Intolerance as President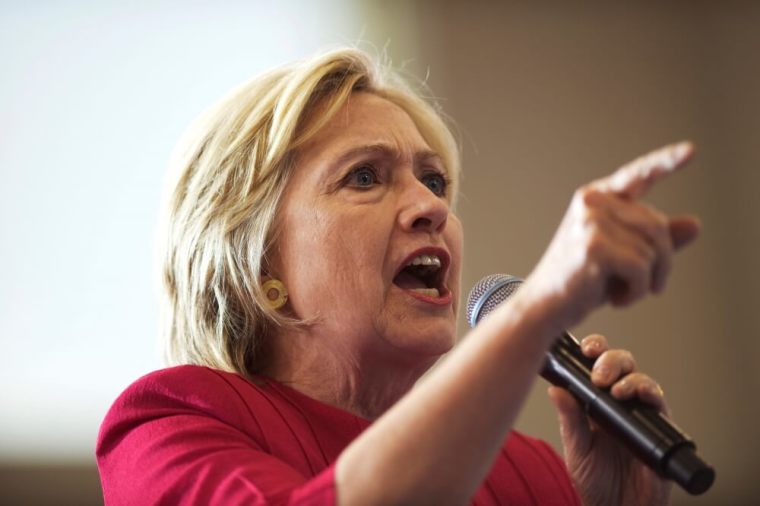 Pastor Robert Jeffress of the First Baptist Church in Dallas has warned that conservative Christians can expect zero tolerance in a Hillary Clinton administration should she be elected president, given her recent remarks suggesting half of Donald Trump's supporters are "deplorable."
"These comments are not only deplorable, but they also reveal the hypocrisy of liberalism," Jeffress said in an interview with Varney & Co. on Fox Business.
"Liberals who cry the loudest for tolerance are usually the most intolerant people when it comes to ideas they disagree [with]," he added.
The megachurch pastor referred to statements that Clinton made on Friday at a fundraiser, where she said:
"To just be grossly generalistic, you can put half of Trump supporters into what I call the basket of deplorables," Clinton said. "Right? Racist, sexist, homophobic, xenophobic, Islamaphobic, you name it."
The Democratic presidential nominee later apologized for her words, CNN reported.
"Last night I was 'grossly generalistic,' and that's never a good idea. I regret saying 'half' — that was wrong," Clinton said in a statement.
Trump, the Republican nominee, accused Clinton of using insults and a "grotesque attack on American voters."
"For the first time in a long while, her true feelings came out, showing bigotry and hatred for millions of Americans," Trump stated.
Jeffress suggested in his interview that Clinton really does believe that people who plan to vote against her are racist, xenophobic, and homophobic.
"The truth is Hillary Clinton is exhibit A of intolerance, and her comments are nothing but hate-speech," he added.
The pastor said that a potential Clinton presidency would be "chilling," because she has signaled that under her administration "there will be zero tolerance for conservatives and their ideas."
As he has in past statements, Jeffress reminded viewers that the next U.S. president is set to appoint anywhere between two to four Supreme Court justices, and argued that Clinton would select justices that are also "intolerant" of conservatives.
"Every conservative Christian, every conservative in America should be concerned," he added.
Back in August, the pastor urged Trump to emphasize the point of appointing conservative justices to the Supreme Court, in order to attract more Evangelicals to turn out to vote.
"Many of the issues we Evangelicals care about — the sanctity of life, religious liberty — are going to be decided by the Supreme Court," he said at the time.
Jeffress told The Christian Post in March that Republicans who have vowed to never support Trump are "fools."
"It is absolutely foolish to do anything that would allow Hillary Clinton to become the next president of the United States … at least Donald Trump has voiced a belief in a pro-life movement, he has at least talked about religious liberty as he did last Friday, you don't hear either things coming from the lips of Hillary Clinton," he told CP at the time.