Robin Williams' Christian Faith Examined in Light of Suicide: 'He Should Have Buckled Down, Asked God for Help,' Actor Says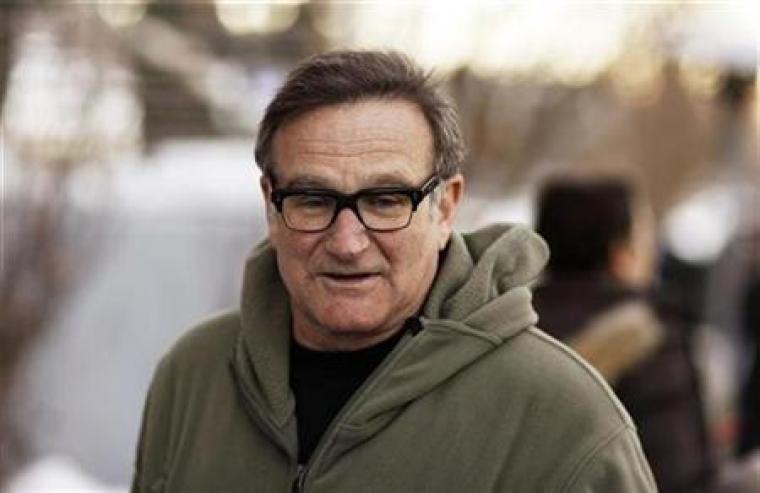 Actor and comedian Robin Williams was found dead in his home on Monday, and many have wondered about Williams' faith and how it played a role in his life and death.
Williams was born in Chicago, Illinois and raised in the Episcopal Church. He often used his faith as a punchline in his comedy routines.
"I don't understand the whole fundamentalist thing; you see, I'm an Episcopal; that's Catholic Light. Same religion, half the guilt!" he joked.
Yet later on in life, Williams cited his faith and the idea of "mind over matter" as helping him get over his drug and alcohol addictions. He also noted that open-heart surgery, which he underwent in 2009, helped crack his façade and realize his own mortality, which he said was a blessing.
"Oh, God, you find yourself getting emotional," he told The Guardian. "It breaks through your barrier; you've literally cracked the armor. And you've got no choice, it literally breaks you open. And you feel really mortal."
Williams battled depression and addictions to alcohol and cocaine, and his publicist noted that he had "been battling severe depression of late." However, that has not stopped people from criticizing the comedian's death or mental illness.
"You don't think that my life has been hell and I've had so many ups and downs now?" actor Todd Bridges told TMZ. "If I did that [commit suicide], what am I showing my children [is] that when it gets tough, that's the way out. You gotta buckle down, ask God to help you. That's when prayer really comes into effect. Rest in peace Robin Williams, I hope you found what you were looking for."
Ironically, Williams spoke about the immortalization of celebrities once they pass away just four years before his own death.
"In America, they really do mythologize people when they die," Williams told The Guardian.
Perhaps one of the hardest things to accept is that behind all the laughter and smiles was someone dealing with immense pain and suffering.
"It's hard because people want to know you're a certain thing," he told The L.A. Times in 1991. "They still say, 'That's the little manic guy. He's the little adrenaline guy. Oh yeah, he touches himself. He doesn't do that anymore. But wait a minute. He's the little manic guy who played the really quiet guy and then the really scary guy. Oh, no, wait …'"
"He was always in character," Jamie Masada, founder and chief executive of the Laugh Factory said. "I knew him 35 years, and I never knew him."
The Laugh Factory paid tribute to Williams on Monday night, with their marquee reading, "Robin Williams Rest in Peace. Make God Laugh."
James Lipton Asks Robin Williams "If Heaven exists..."