Roma Downey Named on 2014 Women in Entertainment Power 100 List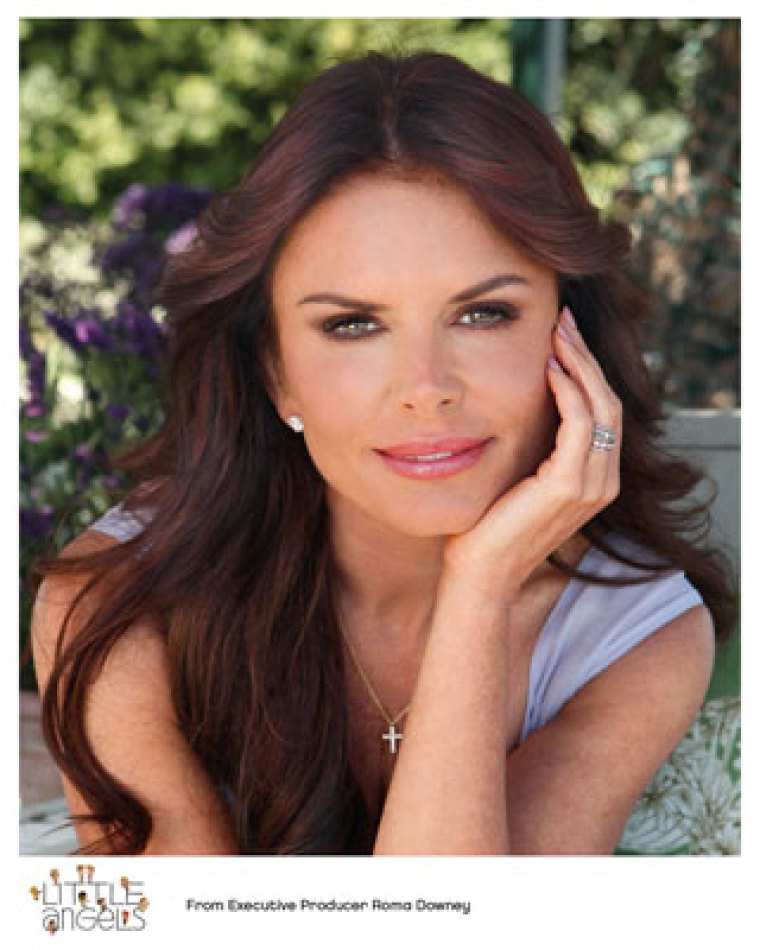 Roma Downey was named one of the 100 Women in Entertainment Power by The Hollywood Reporter this year, commemorating her hard work on the "Bible" series, "Son of God" and the upcoming "A.D."
The list of influential women, which also includes Oprah Winfrey, Angelina Jolie, and Lena Dunham, recognizes recipients' achievements in the entertainment industry. Downey lands at number 91, on the list which comes as no surprise since the "Touched By An Angel" star and her husband, Mark Burnett, produced the most-watched series ever featured on the History Channel last year ... the "Bible" series.
Furthermore, Downey and Burnett were also behind this year's film "Son of God," which soared at the box office and earned almost $60 million. The power couple's work does not end there. In 2015, the pair will release their latest production, "A.D.," which picks up where the "Bible" series left off.
As part of her recognition in THR's 2014 Women in Entertainment Power 100 recognition, the actress answered some questions for the magazine, including queries about her entrance to Hollywood.
"Director Larry Peerce cast me to play Jackie Kennedy in the miniseries 'A Woman Named Jackie,'" Downey told the publication, referring to her first big break.
Moreover, the Christian actress said that she would be "an archeologist" if she were not a Hollywood heavyweight. Also, mainstays on Downey's work desk include "a lit candle, a picture of my family and a statuette of Joan of Arc."
Meanwhile, Burnett and Downey's "A.D." chronicles the difficult yet inspiring journey through the birth of the church. More importantly, the series follows the first ten chapters of the Book of Acts, exploring the aftermath of Christ's death and it's impact on his disciples as well as his mother, Mary, and key political and religious leaders of the time. "A.D." stars Argentinean actor Juan Pablo di Pace as Jesus, while the roles of iconic Bible characters such as Mary Magdalene, John, James, and Simon the Zealot went to actors from all over the world.
"Christianity is among the most diverse movements in history, so when Mark and I looked to bring this epic story of A.D. to life on NBC, is was important to us to find a cast as diverse and beautiful as the church is around the world," Downey who serves as executive producer, said in a statement.
"We look forward to sharing these amazing performances with our audience, and in them we hope that people see themselves," she added.
The new series will premiere on NBC on Easter Sunday, April 5, 2015.