Russell Moore Calls on John Kerry to Intervene and Halt 'Abhorrent' Execution of Pregnant Sudanese Mother
Ethics and Religious Liberty Commission President Russell Moore has called upon U.S. Secretary of State John Kerry to use his influence to halt the execution of pregnant Sudanese woman Mariam Yahya Ibrahim, calling the act "abhorrent" and one that "should be condemned outrightly by the leadership of the United States government."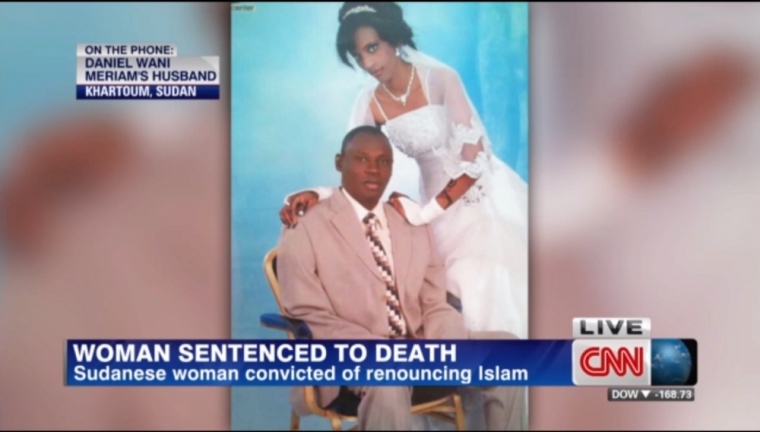 "I encourage you to personally denounce the sentencing of Mariam Ibrahim as cruel and inhumane, to demand her release, and to use the diplomatic influence of the State Department to advocate for this most fundamental human right, the freedom of religion and belief," Moore wrote in a statement released this week.
Ibrahim, 28, was sentenced to 100 lashes on May 15 by the court that ruled she had converted from Islam to Christianity and that her marriage was void as she had married a Christian man. The mother of a 20-month-old toddler has been told that she will be allowed to give birth before she is executed.
Ibahim's husband, Daniel Wani, is a U.S. citizen and their son, who is currently imprisoned with Ibrahim, is also an American. After her conviction, the judge gave Ibrahim three days to recant her beliefs, but she declined, stating that she was "never a Muslim" and was "raised Christian from the start."
Ibrahim was born to a Muslim father, who left their family when she was aged six, and she was raised by her Christian mother.
Moore wrote that "this kind of tragedy occurs in Sudan is of little surprise."
"In Sudan, the government continues to be a direct perpetrator of egregious human rights violations; and non-government actors persecute minorities with impunity," he explained. "Nevertheless, Mariam's sentencing is a particularly vivid incident that exposes the barbarous results of blasphemy laws and their violation of religious liberty, a human right affirmed by Article 18 of the Universal Declaration on Human Rights."
Moore also drew on his Southern Baptist past, explaining that "our own Baptist forbearers were persecuted by civil authorities for defying state authority over religious matters, we must again reassert on behalf of Ms. Ibrahim that faith, by definition, cannot be coerced or legislated and that no person should be imprisoned or executed for religious belief."
According to country fact sheet by Christian persecution advocacy group Open Doors International, "Sudan is a poverty-stricken Muslim country that lost many of its Christians to South Sudan when it became independent in 2011."
"The regime's leaders are mainly radical Islamist, and the ruling National Congress Party a means to further an Islamic agenda. Incidents against Christians include faith-related killings, damaging Christian properties and forced marriage as well as arrests, deportations and raids on church offices. Sudanese Muslim-background believers suffer particularly: one believer's family burned his house down when they discovered he had turned to Christ," it states.
Sudan ranks 11th on Open Doors annual list of harshest places in the world to be a Christian.
The American Center for Law and Justice petition has been signed by over 149,000 people as of Wednesday afternoon, and it is not the only online campaign fighting for her freedom.
A Change.org petition to the government of Sudan for Ibrahim has over 235,667 signatures.