Russell Wilson, Ciara Get Humorous Apologies From Seattle Seahawks Fans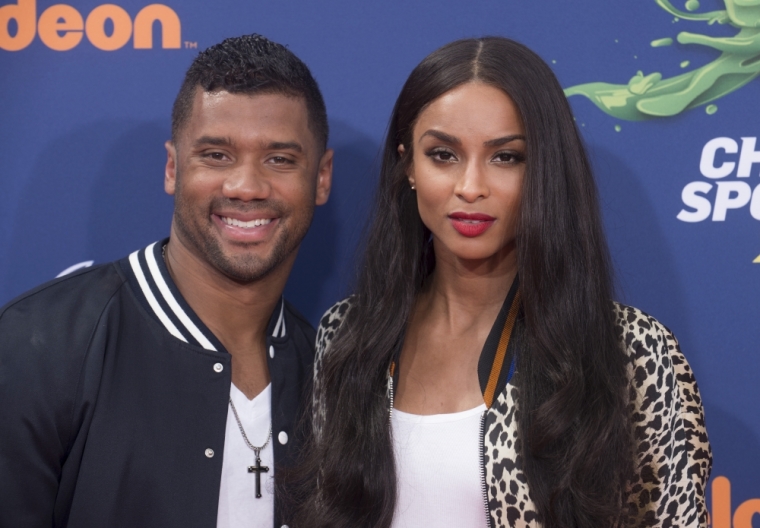 Seattle Seahawks quarterback Russell Wilson and his singer girlfriend Ciara Harris are receiving some humorous apologies from fans who questioned if their relationship was affecting the athlete's game.
The Seahawks started the season with a 4-5 record, which resulted in fans creating social media hashtags like "Blame Ciara". After four straight wins, Wilson managed to help his team's season around with a current 8-5 standing.
After besting some tough teams like the San Francisco 49ers, Pittsburgh Steelers and Minnesota Vikings, Seattle native and ESPN correspondent Kenny Mayne is calling for an apology from Seahawks fans.
"Ciara was taking abuse because of the play of the Seahawks and her boyfriend quarterback Russell Wilson," Mayne said in a video. "Well now he's throwing touchdown passes left and right and they're winning again. I've invited the 12s to stand in the rain and apologize."
In the satirical video, a number of people in Seahawks gear offered some humorous apologies.
"The last few weeks I started realizing stuff about myself ... who I am and my issues that I was projecting onto Ciara," one woman said in the video. "I just want to say I'm sorry."
A male fan decided to apologize repeatedly.
"I'm so sorry, I take responsibility it's all my fault," he said. "On behalf of all of the haters, you won. I apologize, I'm sorry."
Now that Wilson's stats include him completing 76 percent of his 86 passing attempts for 879 yards and 11 touchdowns in the past four wins, another person in the video insisted that he did not deserve the harsh criticism he received.
"I feel like Russell deserves better and the way we all turned on him ..I'm sorry," a teary eyed man said in the video. "I'm sorry Russ ... we're all sorry."
The apologies came months after a GoFundMe campaign was created in which Seahawks fans asked for $50,000 to invest in Ciara's career, according to For The Win. The campaign made reference to Ciara and her former rapper fiance, Future, who broke things off in 2014, which some believe helped the rapper's career.
However, Wilson has made it clear that his romantic relationship has not had a negative impact on his game.
"People want to make it into something else, but for me I love the game of football. I love coming to work," Wilson told reporters last month, according to a Seattle PI report. "I love getting here early and leaving late. That's what it's about. ... Nothing's changed. We just need to find ways to win."
In spite of all the criticism, both Wilson and Ciara have spoken about coming together for a purpose bigger than themselves.
"It's honestly a spiritual thing for us. Our love for God, our love for one another and just wanting to really know each other and grow with each other and letting it be about that at the base of it all," she said on "The Meredith Vieira Show" last month. "I think if you really, truly have a friendship, you can kind of conquer everything in the relationship. So that's our goal!"