Russell Wilson Talks About Using Bible to Heal National Divide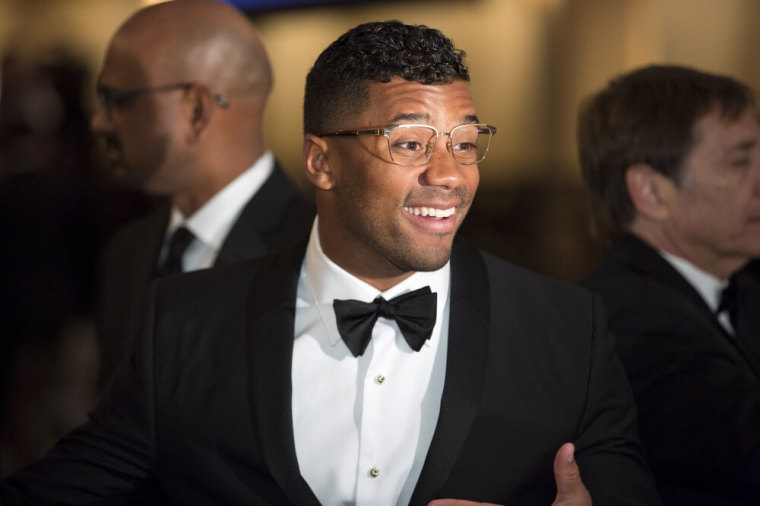 When approaching the divide that exists in the United States, Seattle Seahawks quarterback Russell Wilson looks to his Bible.
Wilson isn't typically vocal about social issues like a national racial divide, but when speaking with journalist Maria Shriver, he touched on the topic.
"It's a lack of love, there's so much hate in the world, there's so much back and forth. … For me, it always comes back to the Biblical aspect: Corinthians 1:13 talks about, faith, hope and love," Wilson told Shriver. "And the greatest of all is love. If we don't have love, we have nothing."
The 27-year-old suggested that people focus on loving and treating one another better.
"God put us on this earth to serve, give back and to love one another. If we could just focus on that aspect and just, how can I love you better," he said. "How can I be there for you in your time of need? And stop focusing on ourselves so much."
The conversation with Shriver was one that she addressed last month, when the journalist took to her blog to question what can be done to heal the racial divide between the black community who feels they are being targeted by police officers and the law enforcement officials who are being killed by angry people because of their badge.
"Everywhere I looked there were, and are, questions. About guns, about black lives, about police officers, about our candidates for President," Shriver wrote. "And ultimately they lead to questions to ourselves about ourselves."
While she admitted that it was unlikely she would get concrete answers to her questions, she was able to answer some question of what can be done to help children in need. During her recent conversation with Wilson, he spoke about his plan to better the world by investing in kids with his Why Not You Foundation.
Wilson's Why Not You Foundation focuses on making changes in the lives of youth who may be affected by cancer or domestic violence situations.
"So many times we think about the big picture, but we miss the one individual," Wilson said. "If we can change one kid at a time, one heart at a time, one soul, one adult at a time, as a result of that, it ends up being a snowball effect."
Shriver believes that anybody can do what Wilson is doing to make the world a better place.
"I always say, and for anybody that's listening, each and every person, is an Architect of Change," she said. "Each and every person, has greatness inside of them, made by God. Each and every one of us can move humanity forward, be it for good or for bad."