Russia Carrying Out 'Full-Scale Invasion' in Ukraine, Sending Tanks and Fighters to Rebels, Official Says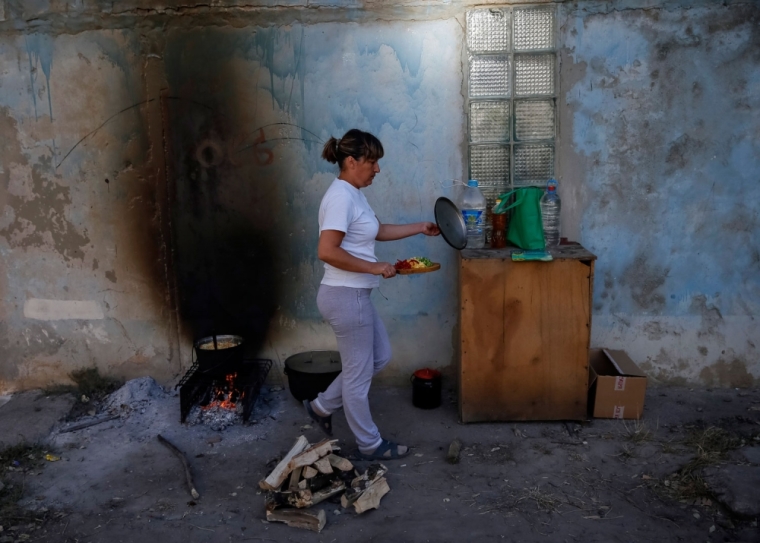 A Ukrainian military official said that Russia is carrying out a "full-scale invasion" in Ukraine and is sending tanks to aid the pro-Russian rebels who have attacked and captured several Ukrainian cities. President Petro Poroshenko has in response cancelled a planned trip to Turkey, citing "Russian troop deployments" in the east of the country for changing his schedule.
"I have made a decision to cancel my working visit to the Republic of Turkey due to sharp aggravation of the situation in Donetsk region... as Russian troops were actually brought into Ukraine," Poroshenko said in a statement.
BBC News reported on Thursday pro-Russian rebels have captured the seaside town of Novoazovsk.
Mykhailo Lysenko, the deputy commander of the Ukrainian Donbas battalion, added earlier that the fighting taking place southeast of Donetsk is a "full-scale invasion," CNN reported.
The pro-Russian rebels have reportedly been backed by Russian tanks and armored personnel carriers, while between 3-to-4,000 Russian citizens have joined the rebel's forces.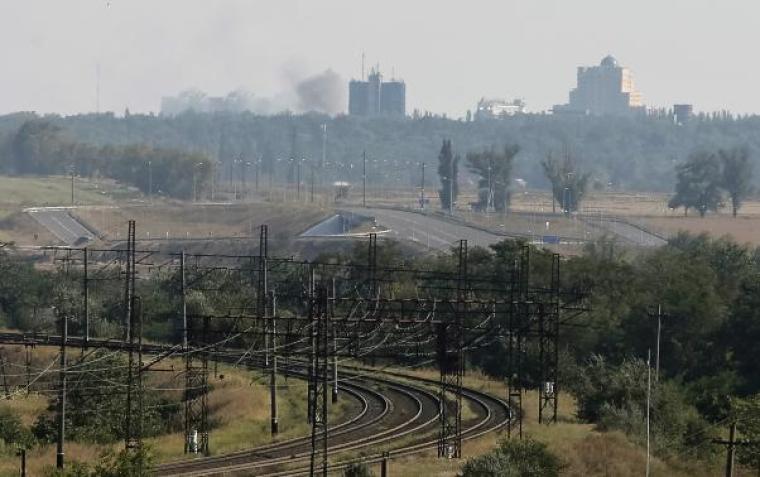 Alexander Zakharchenko, a pro-Russian rebel leader who has captured territory in Donetsk, revealed that Russian citizens feel it is their duty to take up arms and fight against Ukraine.
"There have been around 3,000-4,000 of them in our ranks," Zakharchenko told Russian TV. He insisted, however, that the Russian fighters have joined the cause voluntarily.
"Many former high-ranking military officers have volunteered to join us. They are fighting with us, considering that to be their duty," Zakharchenko added.
"There are also many in the current Russian military that prefer to spend their leave among us, brothers who are fighting for their freedom, rather than on a beach."
Ukraine Prime Minister Arseniy Yatsenyuk confirmed that Russia is increasing its efforts in the country, and called for an immediate U.N. Security Council meeting.
"Russia has very much increased its military presence in Ukraine," Yatsenyuk said. He added that sanctions against Russia have proven ineffective, and suggested that one way to stop Russia's advance would be to freeze all assets and ban all Russian bank transactions until Russia "pulls out all its military, equipment and agents" from Ukraine.
"Vladimir Putin has purposely started a war in Europe. It is impossible to hide from the fact," he added.
Russia's government has repeatedly denied it is directly aiding the pro-Russian rebels, and has said that it is up to Ukraine to stop the turmoil in its territory.
The United States' Ambassador to Ukraine Geoffrey Pyatt has said, however, that the pro-Russian rebels are being heavily backed by Russian President Vladimir Putin's government.
"Russian supplied tanks, armored vehicles, artillery and multiple rocket launchers have been insufficient to defeat Ukraine's armed forces, so now an increasing number of Russian troops are intervening directly in the fighting on Ukrainian territory," Pyatt said in a Twitter post on Thursday.
"Russia has also sent its newest air defense systems including the SA-22 into eastern Ukraine and is now directly involved in the fighting."