Russia Seeks to Ban Evangelism Outside of Churches; No Religious Gatherings at Home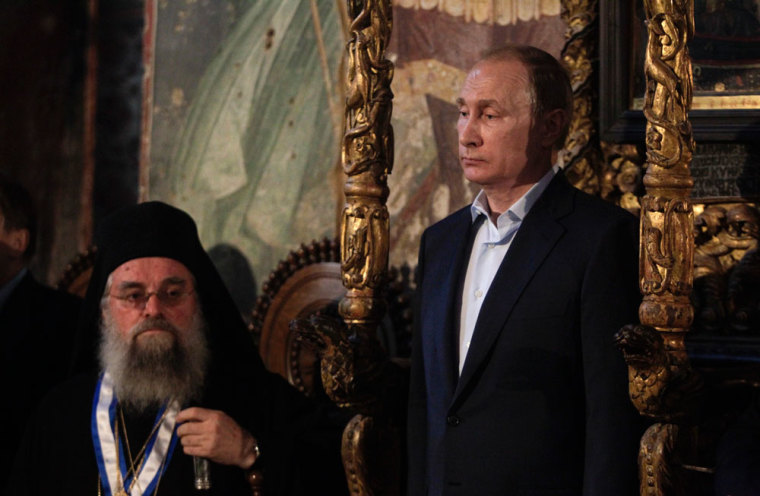 A so-called anti-terrorism law passed by the Russian parliament would put severe restrictions on religious freedom by banning religious gatherings in homes and regulating propagation of religion, including on the internet, according to reports.
Both houses of the Russian parliament have passed the anti-terrorism legislation package, leading the country's Christians to appeal to Russian President Vladimir Putin to reject the measure.
The legislation would prohibit the exercise of any missionary activity in residential areas, and also require believers wanting to share their faith with others, even on the Internet, to possess certain documents from a religious association. It provides for a fine of $75 to $765 if the violator is a Russian citizen, and a fine of up to $15,265 in case of an organization, while foreigners would be deported, according to Adventist Review.
"It is impossible for believers to comply with the requirements not to express their religious beliefs and to be silent even in their own homes as required by the legislation," Seventh-day Adventist's Moscow-based Euro-Asia Division said in a statement. "If this legislation is approved, the religious situation in the country will grow considerably more complicated and many believers will find themselves in exile and subjected to reprisals because of our faith."
The statement added, "Russia has always been a multi-ethnic and multi-religious country that respects the rights and freedoms of every person regardless of his or her religion. The adoption of this legislation would put hundreds of thousands of believers from various denominations in a very difficult position."
The legislation, which apparently targets religions other than Orthodox Christianity, is expected to go into effect in 2018 if signed by Putin.
It is estimated that 90 percent of ethnic Russians – and around 70 percent of all Russian citizens – identify themselves as Orthodox. Non-Orthodox Christian groups in Russia are seen as rooted in the United States in particular and the West in general.
The relationship between the Kremlin and the Orthodox Church is partly based on their common nationalistic ideology which seeks to restore Russia's might after the Soviet Union's fall, according to an earlier report by World Evangelical Alliance's Religious Liberty Commission. The 1977 law on religious associations, commonly known as the religion law, was enacted at a time when missionaries from Protestant faiths in the West began working in Russia after the collapse of the Soviet Union.