Historic Orthodox Church Head Meeting Decades in the Making Takes Place With Russia Boycotting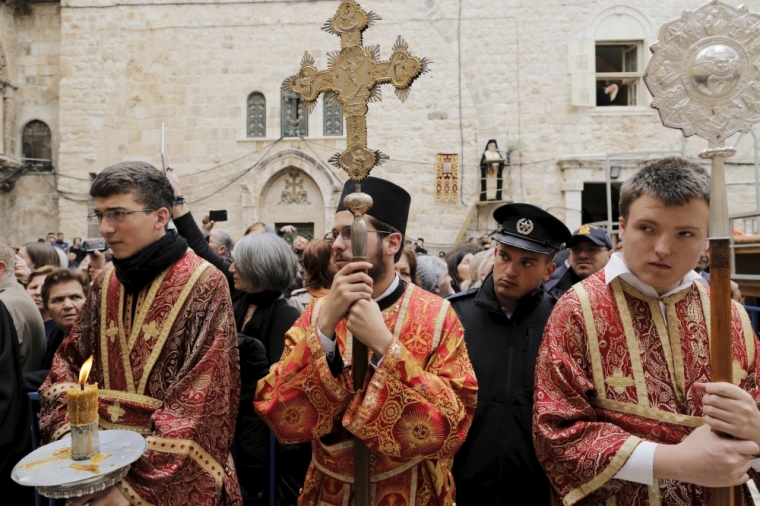 The leaders of the Orthodox Christian churches from around the world called for the protection of Christians and other minorities in the Middle East and warned against "negative consequences" of scientific progress as they ended a historic meeting on the Greek island of Crete, which was boycott by the Russian church.
"The Orthodox Church is particularly concerned about the situation facing Christians and other persecuted ethnic and religious minorities in the Middle East," the church leaders said in a joint-statement Sunday, according to ekathimerini.com.
"In particular, it addresses an appeal to governments in that region to protect the Christian populations – Orthodox, Ancient Eastern and other Christians – who have survived in the cradle of Christianity," the leaders said of the Holy and Great Council, the Orthodox church council's first such gathering in a millennium.
In March, Secretary of State John Kerry acknowledged for the first time that genocide being committed by the Islamic State terror group, which is also known as ISIS or ISIL or Daesh, against Christians and other religious minorities in the Middle East.
About the "negative consequences of scientific progress," the Orthodox leaders referred to "moral dilemmas" arising out of advancements in genetics and biotechnology. "Man is experimenting ever more intensively with his own very nature in an extreme and dangerous way. He is in danger of being turned into a biological machine, into an impersonal social unit or into a mechanical device of controlled thought," they said.
At the concluding ceremony, Ecumenical Patriarch Bartholomew I led prayers attended by the 10 Orthodox church leaders, according to ABC News.
Patriarch Kirill of Moscow chose not to attend the meet, citing inadequate preparations. The Georgian, Bulgarian and Syria-based Antioch patriarchates also abstained from the council meeting.
Orthodox leaders had been preparing for the historic meeting for decades but they failed to mend ties with the Vatican.
The 10 church leaders who met said they would like to hold the gathering on a regular basis. "The proposal was made for the Holy and Great Council to become a regular Institution to be convened every seven or ten years," they said.
Kirill said it was a preparatory meeting and a new full meeting should be held later, but he is unlikely to accept a decision to make such meetings a permanent acting body.
The Orthodox churches are independent with no central authority. There are 14 such autonomous churches worldwide, and the Patriarch of Constantinople, Bartholomew I, is seen as their spiritual head and "first among equals."