Russia's St. Petersburg Residents Fighting Against Gigantic Jesus Statue, Don't Want Skyline Spoiled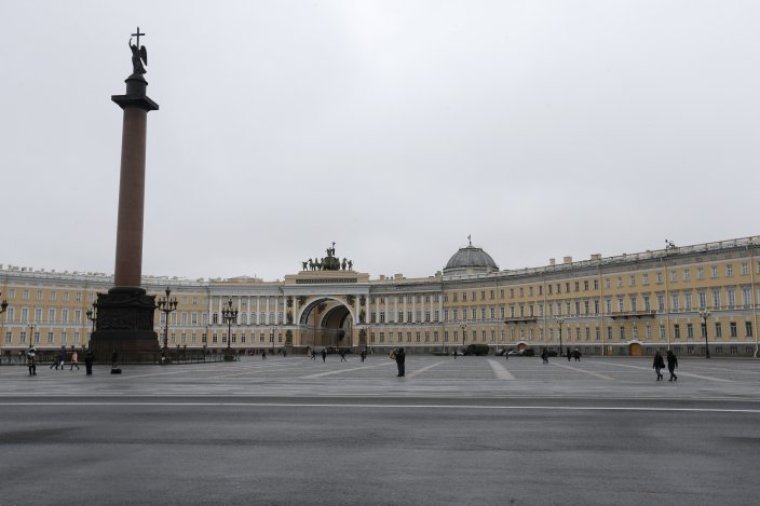 Residents of Russia's St. Petersburg are fighting against plans to erect one of the largest statues of Jesus Christ in the world, arguing that it would spoil the city's famous 18th century skyline.
Radio Free Europe reported that although many of the city's residents are Christians, they have sternly stood up against several previous plans to obstruct the skyline, and five years ago fought off major plans by state-controlled natural-gas giant Gazprom to build a 400-meter-high skyscraper in the center of the city.
Kremlin sculptor Zurab Tsereteli has built a massive statue of Jesus Christ, measuring at 33 meters tall and intended to stand on a 47-meter pedestal, which would make it twice as large as the famous Christ statue in Rio de Janeiro.
Petersburg rights activist Yury Vdovin said, however, that residents are firmly against obstructing the city's skyline, and accused city authorities of disregarding the will of the people by insisting the statue be placed near the city.
He noted that just last month, municipal authorities overruled public opinion and named a local bridge after former Chechen President Akhmed Kadyrov, a controversial figure with no direct connection to St. Petersburg.
Local lawmaker Aleksandr Kobrinsky explained that "Petersburgers love their city."
"We shouldn't forget how they unanimously resisted the construction of the [Gazprom tower] and won. I am sure that if the authorities insist on placing this statue, they will meet just as much resistance," Kobrinsky said.
"Instead of telling [Tsereteli] where to take his gift, the city authorities are looking for a place to put that monster," he added "It is exactly the same as it was with the Kadyrov Bridge, when they spat on the opinion of 90 percent of the city because Moscow pressured them."
TASS News Agency insisted that authorities are still undecided on where precisely to place the giant statue.
"On July 8, news agencies circulated a statement with siting press secretary for the Committee for City Planning and Architecture saying, 'the governor of St. Petersburg has given instructions to find location for an 80-meter-high statue of Jesus Christ by sculptor Zurab Tseretali,'" the press service of the governor's administration said earlier this week.
"This information is not factually correct," it added, noting that at least two other potential land plots for the statue had been found not far from the city.
Christianity and other religions operate under tight state control in Russia.
Thousands of protestant churches across the country announced that they would be fasting in protest against a controversial new law signed this week by President Vladimir Putin, which severely limits religious expression outside of state-sanctioned churches, essentially banning all forms of evangelization.
The Russian Orthodox Church in St. Petersburg has also argued that the Tsereteli statue of Christ would not fit in with the city.
"The most regrettable thing is that people who love the historic appearance of St. Petersburg are going to protest against this statue," said Father Aleksandr Sorokin, chief spokesman for the St. Petersburg Diocese.
"And it is sad that the object of protest will be Jesus Christ. It is one thing to protest against a building that doesn't fit into the appearance of the city. That is easy to understand. But when it comes to this image of Jesus Christ, it will create a very uncomfortable position [for such people]."