Ryan Lochte, US Swimmers Robbed at Gunpoint by Police Imposters at Rio Olympics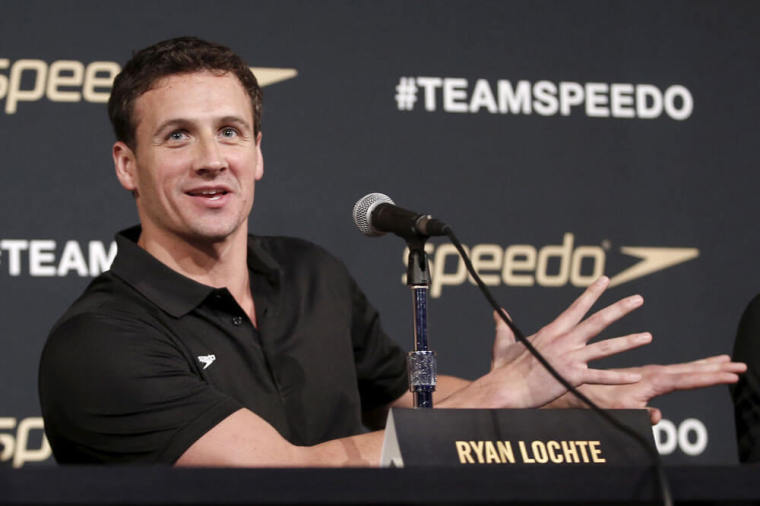 U.S. Olympic swimmers Ryan Lochte, Gunnar Bentz, Jack Conger and Jimmy Feigen were pulled over and robbed by gunmen in Rio de Janeiro pretending to be policemen.
"We got pulled over, in the taxi, and these guys came out with a badge, a police badge, no lights, no nothing just a police badge and they pulled us over," Lochte, who won the gold medal in the 4x200-meter freestyle relay at the Olympic games, told NBC News on Sunday.
"They pulled out their guns, they told the other swimmers to get down on the ground — they got down on the ground. I refused, I was like we didn't do anything wrong, so — I'm not getting down on the ground," he added.
The swimmer continued: "And then the guy pulled out his gun, he cocked it, put it to my forehead and he said, 'Get down,' and I put my hands up, I was like 'whatever.' He took our money, he took my wallet — he left my cell phone, he left my credentials."
Lochte later posted on Instagram that he is thankful for the support he has received from family, friends and fans, and said that the most important thing is that the athletes were safe and unharmed.
Ileana Lochte, the gold medalist's mother, said that her son and his teammates were all "shaken up" by the incident.
"No, they were just, they just took their wallets and basically that was it," Ileana Lochte told USA Today.
United States Olympic Committee spokesman Patrick Sandusky confirmed the news of the robbery, and said that the swimmers are safe and cooperating with authorities.
Brazil's sports minister, Leonardo Picciani, argued that the athletes were "outside their places of competition and outside the appropriate time," according to The Telegraph.
Picciani also said that there have been no other reports of athletes having problems at the venues or in the athletes village.
The crime rate in Rio has been placed under the spotlight with the ongoing Olympic games, with several violent incidents reported near or during the biggest sporting event of the year.
The Washington Post reported earlier in August that gunmen ambushed three Swedish tourists and held one of them captive near a slum, though they later managed to get away.
What is more, two Australian rowing coaches were attacked and robbed in Ipanema, a neighborhood in Rio, while Portugal's education minister was reportedly held at knifepoint.
All-time Olympic gold medal record holder Michael Phelps, a roommate and good friend of Lochte, said that he "couldn't believe" what happened.
Phelps said that safety is very important, and noted that he has his own security team when traveling outside the U.S.
"Every time we travel internationally, we always make sure that everything's very secure. No matter where I'm going," he said. "I have a team, personally, that is always looking out for everything."