Sadie Robertson Credits Relationship With Texas A&M QB to His Christian Faith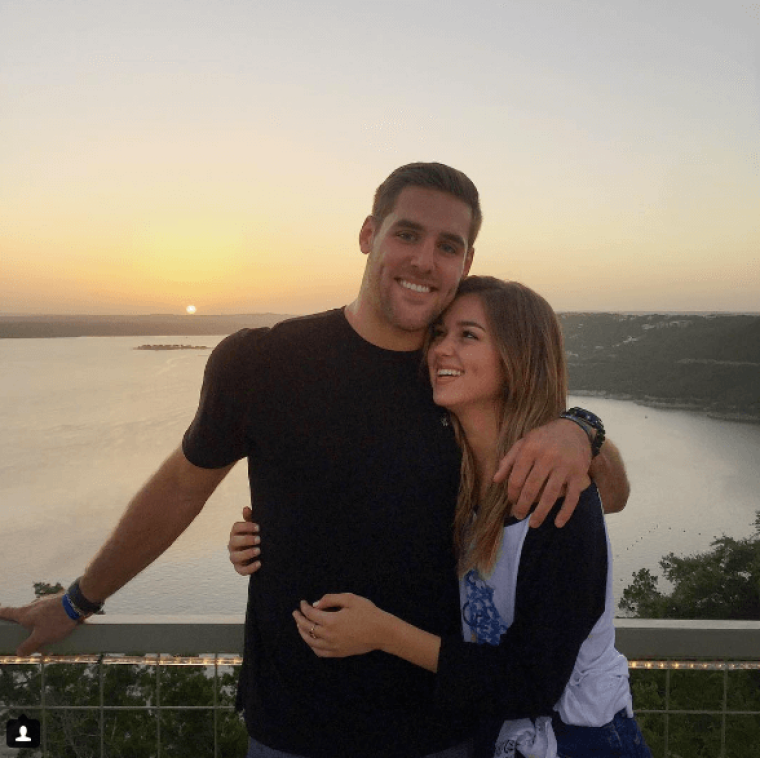 "Duck Dynasty" star Sadie Robertson has confirmed that she's dating Texas A&M quarterback Trevor Knight, and like the reality TV star, the athlete has a strong Christian faith that he unashamedly talks about.
Rumors of a romance between the quarterback and Robertson first started circulating when they were spotted out together at a Justin Bieber concert five months ago.
"We've been dating for three weeks, so it's super chill," the "Duck Dynasty" star told ET on Monday. Robertson said after the Bieber concert they didn't talk for a month. But when Knight finally called to find out why they hadn't spoken, they hit it off and decided to make it official.
Last year, Robertson took to Instagram with a picture of her prayer for her future husband and shared that she prays he will be a man after God's heart. Knight appears to live up to those qualifications, and The Live Original author confessed that she was attracted to him for that reason.
"Trevor has to deal with his own kind of fame — that was weird for me," Robertson told ET. "We're both kinda in the spotlight, but he does such a good job with it. He's a very strong Christian and he tells everybody about his faith, so we had a lot in common in that area."
In an interview with the Houston Chronicle back in May, Knight openly talked about his faith journey and how it has led to his success in college football. Knight graduated early from San Antonio's Reagan High School with the hope of getting a head start on his college career, but some injuries and a family emergency showed him that God had other plans.
In 2011 the University of Oklahoma suddenly told him he'd have to wait to join the squad based on scholarship numbers. Around the same time his father, George Knight, was diagnosed with throat cancer. Knight confessed he was broken about it at the time but now understands it was God's timing.
Knight's father is now cancer free, and not starting football when he wanted to allowed Knight to be there for his father every step of the way.
Knight's college football success has had its ups and downs but the Sugar Bowl MVP is taking advantage of it and sharing his faith every chance he gets. He told the Houston Chronicle that when his former Oklahoma Sooners teammates questioned his positive outlook on life, it opened the door for him to witness to them.
"That gave me a little foothold to speak into their lives, that it doesn't matter what we go through day to day and it doesn't matter what happens on the field or off the field, because that's never going to be consistent. But Jesus is always going to be consistent," he said.
Trevor has been posting Instagram photos with Robertson for months now. With the "Duck Dynasty" star's admission of a blossoming relationship between the two, only time will tell what the future holds.