Sadie Robertson Inspired by Columbine HS Martyr Rachel Scott's Willingness to Die for Jesus (Interview)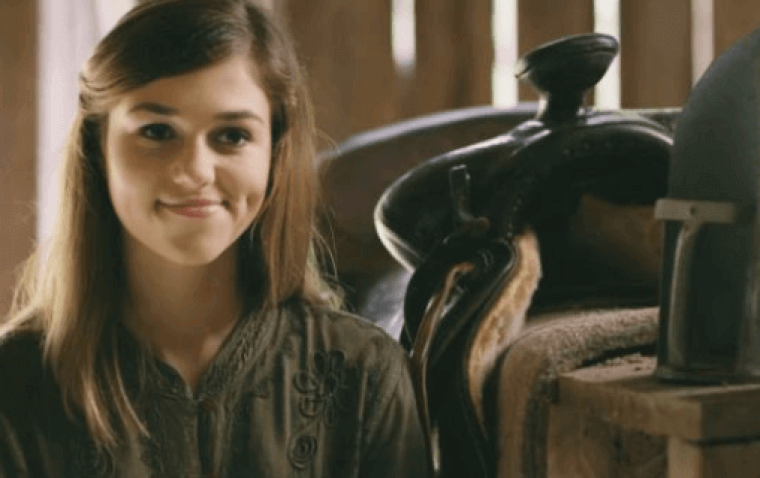 "Duck Dynasty" star Sadie Robertson stars in the upcoming film "I'm Not Ashamed," which is about the first student killed at Columbine High School in 1999, Rachel Joy Scott, who was targeted because of her Christian faith. Robertson says Scott's example is something young people like herself can be inspired by.
Scott was the first of 12 students and one teacher who were gunned down at Columbine on April 20, 1999, and the film is based on her journals, which are said to be honest and heartfelt accounts of her life.
The title, "I'm Not Ashamed" is taken directly from Scott's writings. She prayed, "Father, use my life to touch the world and let your light shine through me."
In one of her journal entries featured in the film, Scott wrote: "I've always been drawn to hands. I think it's because it's the way we touch people. If one person could go out of their way to show compassion, it could start a chain reaction."
Robertson is now a part of spreading Scott's positive message. In the film she plays the role of the person responsible for Scotts conversion to Christianity. Also starring in the cast is Robertson's younger sister, Bella, and their mother, Korie, who will portray Scott's aunt.
Columbine killers, students Eric Harris and Dylan Klebold, knew about 17-year-old Scott's overt Christian faith and moments before her death, questioned her about it. It was her response that many believe led to her death.
The following is an edited transcript of The Christian Post's interview with Sadie Robertson.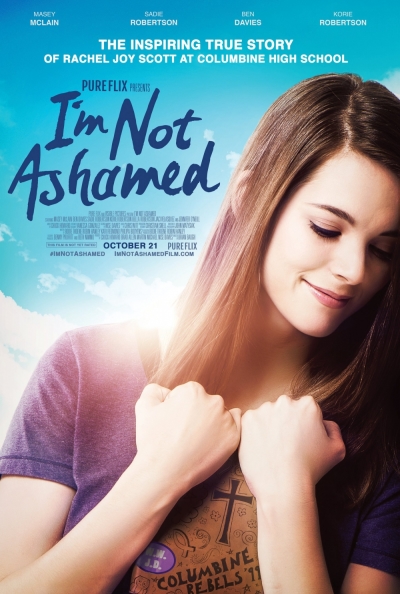 CP: Rachel Scott's story is indeed an emotional one. Tell us why you wanted to be apart of this film?
Robertson: I feel like her story is one all teenagers and young adults need to hear. We worry so much about what people think of us and so we often don't stand up for what we believe in. Rachel literally gave her life for what she believed in. As a Christian, that is something I really admire. I want to be a part of spreading that message.
CP: In the film we get to see Rachel's journey of faith and how it impacts her life and even her friendships. Did you find yourself relating to Rachel's character at all?
Robertson: I think most young Christians can find themselves identifying with Rachel, mainly because she was on a journey which we all find ourselves in. Along the way of Rachel's journey, she found God and completely surrendered her life to Him. Yes, it does remind me a bit of myself.
CP: Rachel talked about being God's Hands extended and spreading compassion. What advice do you have for your peers in how they can do that in today's world?
Robertson: Do not see the world as dark, see it as light. When you find darkness bring the light into it. The way to remove darkness is to shine light on it.
CP: After Rachel got saved, she changed and was misunderstood by some of her peers, but she didn't take anything personally. Can you relate to that?
Robertson: In a way I can. I think for me, it was my confidence in God. After I became confident in Him it didn't matter what anyone said because I was confident in something and someone way bigger than myself.
CP: Before she was killed she was asked: "Do you still believe in God?" to which she replied, "You know that I do." Have you thought about how you would react if you had to face that?
Robertson: The thing is, Jesus died for us so we should be able to die for Him. It is an important question to ask yourself.
CP: The shooters showed some disturbing signs leading up to the the shooting spree. What can students do when they encounter people displaying behavior like the shooters did?
Robertson: I would definitely say let someone know and continue to show love to that person.
CP: What did you take away from "I'm Not Ashamed?"
Robertson: This story isn't about death at all. It's about LIFE!
"I'm Not Ashamed" was filmed in and around Nashville, Tennessee. The cast includes newcomer Masey McLain as Rachel, Ben Davies ("Courageous"), Jennifer O'Neill ("Summer of '42") and Jaci Velasquez ("Let The Lion Roar"). The film was produced by Chuck Howard, Brad Allen, Michael Martin, Nise Davies, and directed by Brian Baugh ("The Comeback Kids").
"I'm Not Ashamed" will hit theaters nationwide on Oct. 21. For more information, click here.