Sadie Robertson Making Plans to Go to Seminary?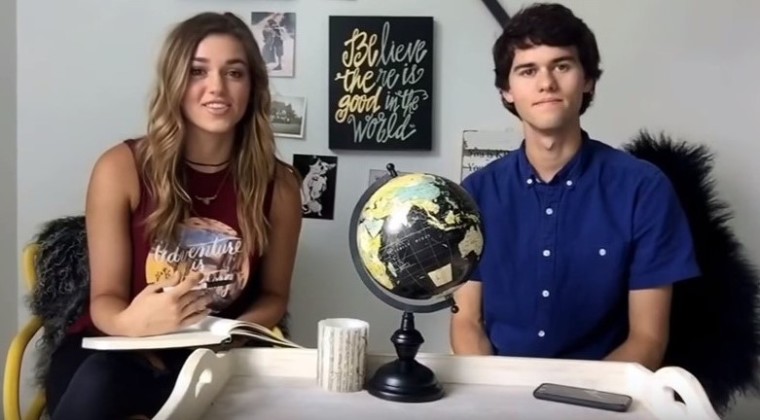 Now that Sadie Robertson is a high school graduate, she says she wants to go into ministry and is seriously considering attending seminary school.
"I just graduated high school in May, and I've been touring. So I haven't started any type of college yet," she said in an interview with the Tampa Bay Times last week. "I'm thinking about some type of seminary school. Ministry is what I really want to do. It is my joy in life."
Although Robertson hasn't yet revealed where she might be going to pursue higher education, she's already been impacting youth with her nationwide ministry tour where she and other members of her family and friends speak to young people about developing a relationship with Jesus Christ. 
Following her "Live Original Tour" that ended in the fall, Robertson is now gearing up to motivate people at Winter Jam 2017. And she gave the Tampa Bay Times a preview of the message she'll be sharing at the event. 
"God put it on my heart to share the story of David and Goliath in modern-day terms. It's exciting to relate a Bible story to people in new ways," Robertson said of the tour that kicks off in Charlotte next month. "Without giving it away, it's going to be about how even weakness, God can turn it into a weapon of strength."
Aside from touring the country, Robertson has also participated in several mission trips to Haiti and the Dominican Republic.
Robertson is currently in the Dominican Republic and sharing her experiences with fans on social media.
"I have spent the past few days in Dominican Republic with some of my favorite kids in the world at an orphanage we have helped build up over the years. We have been playing games, sharing love, teaching each other new things, and just soaking in each other's presence," Robertson wrote.
"It's been the greatest Christmas joy I could imagine. There are always many tears leaving, but knowing how solid these young ones are makes me so proud."
Robertson believes it's necessary to spend time giving back to those less fortunate than herself and previously told The Christian Post about her motivation for doing so.
"For me, going on a mission trip is what truly changed my life because it gave me a different view of the world, my life, how good I have it, and how faithful I should be," Robertson said.
"I think it's important for people to go out and see how bad others have it, how good you have it, and the ways you can help them. I think it's really important to help and to give back so you can view people as your neighbor and love them as your neighbor.