Sadie Robertson Reveals Candace Cameron Bure's 'DWTS' Advice; Says They Became 'Good Friends'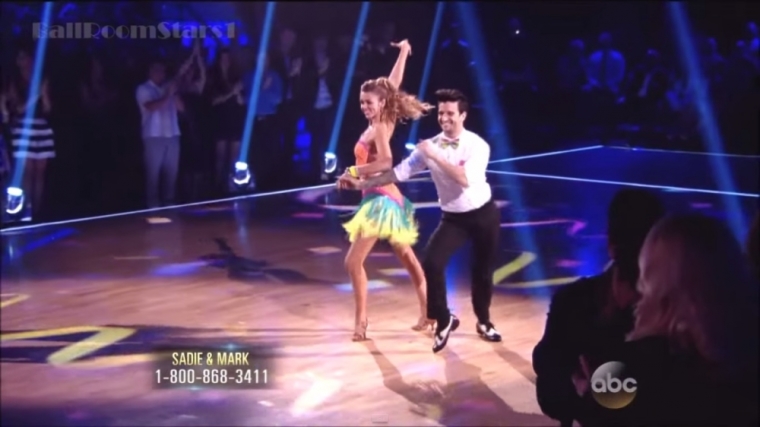 Sadie Robertson recently revealed a close friendship with former "DWTS" contestant Candace Cameron Bure while discussing her chance to win the reality dancing series this season.
The "Duck Dynasty" star is paired with "DWTS" professional dancer Mark Ballas - the same partner Bure had during her appearance on "DWTS" one season earlier. After Robertson experienced a serious case of nerves which caused her to forget the steps to last week's dance, the model turned to Bure for guidance.
"She actually had a lot of blackouts last season where she would forget some of the dance," Robertson told E! News. "So I had a little blackout Monday night and that never happens to me and I was texting her like, 'Hey, do you have any advice about the whole blackout situation? Because I'm kind of nervous."
Fortunately, the former "Full House" actress was able to steer Robertson in the right direction on the dance floor.
"She was so sweet about it and very helpful," Robertson revealed. "I'm glad I texted her. She's become a really good friend of mine, her and her daughters."
It was not the first time Robertson relied on words of wisdom from Bure when it came to the hit ABC reality series. After joining the season 19 "DWTS" cast, Robertson said that the actress told her to "have fun and be yourself," according to USA Today.
Working to overcome memory blackouts are not the only thing Robertson and Bure have in common; both women are outspoken about their strong Christian faith. Also, similar to Bure's run on "DWTS," Robertson chooses modest costumes for her "DWTS" performances. The 17-year-old's father, Willie Robertson, also weighs in on the costume designs.
"I don't think it's going to come across as sexy," Robertson said of her costumes, according to USA Today. "I'm going to go more for the cute look. I'm going to make it as classy as we can."
Meanwhile, Robertson and Ballas remain a top-scoring couple on "DWTS" with a widespread fan following. The couple is expected to reach the semi-finals later this month.