Is Sadie Robertson Taking Romantic Interest in Justin Bieber After He Attends Christian Conferences?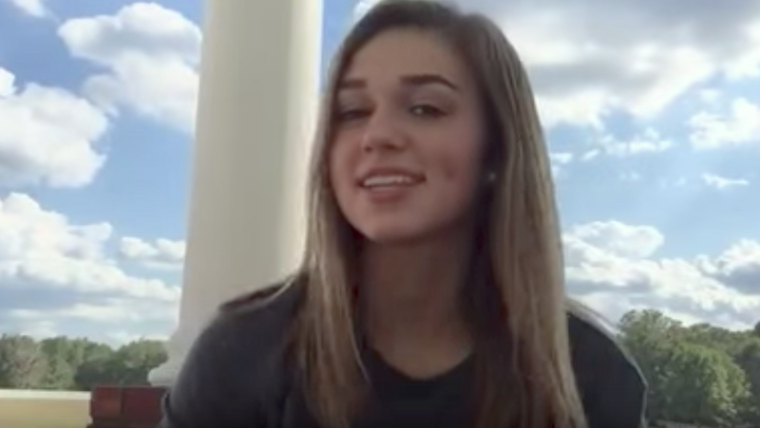 Is Sadie Robertson taking a romantic interest in Justin Bieber now that the pop star is reportedly making his Christian faith a priority?
The 20-year-old motivational speaker who rose to fame on A&E's "Duck Dynasty" series spoke about her celebrity crush ahead of the premiere of her Hallmark Channel TV movie "Sun, Sand & Romance" on Saturday. Bieber, the 23-year-old "Baby" singer, has been spending a great deal of his free time with megachurch Pastor Carl Lentz from Hillsong New York City, Pastor Chad Veach from Zoe Church in Los Angeles, California, and Pastor Judah Smith of the City church in Seattle, Washington.
Earlier this year Bieber was spotted at the Hillsong Conference in Australia and Zoe Church Conference in California. It seems Robertson has taken notice.
"Now that Justin Bieber is going to all these Christian conferences, I'm like, hit me up Biebs," Robertson told E! when asked about her celebrity crush.
However, Robertson has some other standards for the next love of her life. It seems the budding actress wants someone she can be herself around without the glitz and glamour.
"I'm looking for somebody who really just loves the person I am, and not who I am with the public. I want somebody who calls me and is with me, and I can literally show up at their house [with a] bun on top of the head, no makeup, sweatpants, sweatshirt," she told "Entertainment Tonight" in an interview that aired on Aug. 25. "I want somebody I can just go play tennis with, because this life is not normal that I'm living right now. I want somebody I can just be normal with."
Robertson added that she prefers to keep her romantic life "private." She previously dated college football player Blake Coward for two years and recently revealed what she learned from that experience on her Live Original blog.
"If you experience moments of happiness and little things that help you hold on, but then find yourself experiencing pain that goes beyond what is healthy in a relationship, then you are living with a false passion," she wrote, hoping that she could share her advice with others. "Although it's normalized in our society, I want you to know that fear, jealousy, pain, selfishness, impurity, manipulation and degrading comments are all UNHEALTHY components in a relationship and should not be considered normal."
Robertson told "ET" that she's trusting God with her love life: "Whoever God has for me, that's him."