Saeed Abedini: 10 Prisoners Came to Christ in First Year of Imprisonment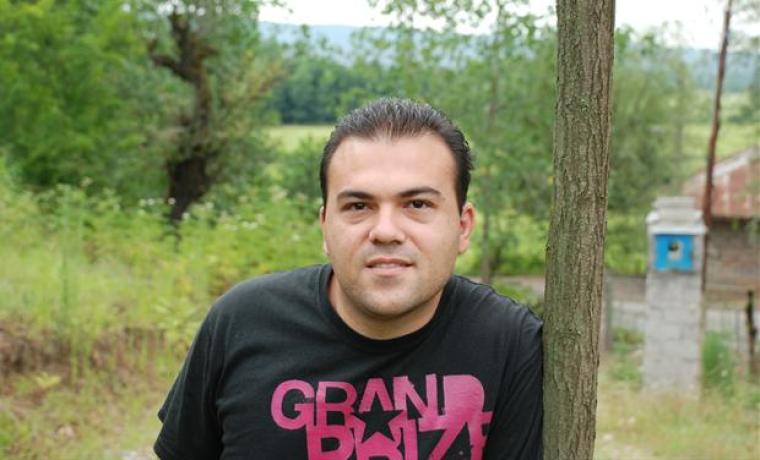 During his imprisonment and torture in an Iranian jail, Pastor Saeed Abedini continued to evangelize, helping to convert 10 inmates from Islam to Christianity during his first year in captivity, he said.
"Ten of the prisoners turned to Christ the first year, so the prison found out, the intelligent police found out, and they moved me to another prison where the situation was worse," Abedini told CBN Thursday.
By relocating Abedini, his captors were unknowingly helping to spread the seeds of the Gospel. "Every time they changed my prison, it was a good time to evangelize," said the pastor.
Prior to his tenth arrest in Iran in 2012, which resulted in his 3-year imprisonment, Abedeni sensed that trouble was looming. "I felt in my spirit that some threat was coming."
Abedini, and those he helped to convert in prison, suffered for his evangelism. "Every people [sic] who became Christian with me, they start torturing them, separate me from them and the last two years they make me completely isolated," he said.
At times, Abedini's captors made it seem as though his execution was imminent, but in his heart he knew differently. "You know the first six months they always threaten me to death and they said, 'For sure you're going to be executed for what you did — you made 1,000 Muslim Christians' … But every time that I prayed, [the] Holy Spirit put in my heart, 'No, still I have some work to do for you.'"
Throughout Abedini's 3-year imprisonment his wife, Naghmeh, had advocated for his release. As reported by The Christian Post last September, she lobbied to meet with Iranian President Hassan Rouhani to try to convince the leader to release her husband, detailing her requests in a letter shared by the American Center for Law and Justice.
"… For the last three years, our family has greatly suffered in the absence of my husband and my children's father," Naghmeh Abedini wrote. "Saeed is currently being held in Rajaei Shahr prison in Gohardasht. Saeed is not a criminal. Saeed is not a threat to Iran or the stability of its government."
She continued, " … my husband remains in prison for nothing more than the peaceful exercise of his faith. Therefore, it is with the same spirit of diplomacy and decency that governs the annual session of the U.N. General Assembly that I respectfully request a meeting for myself and my legal counsel with President Rouhani, Foreign Minister Zarif, and yourself to discuss Saeed's situation."
Now free and reunited with Naghmeh and the couple's two children, Rebecca and Jacob, Pastor Abedini seeks continued prayers for his marriage, which he says, " … is not in a good position right now … " However, the pastor continues to believe that, despite his suffering, " … good things were coming out from it … "