Saeed Abedini Arrives Safely at Billy Graham Center to Recover, Reconnect With Family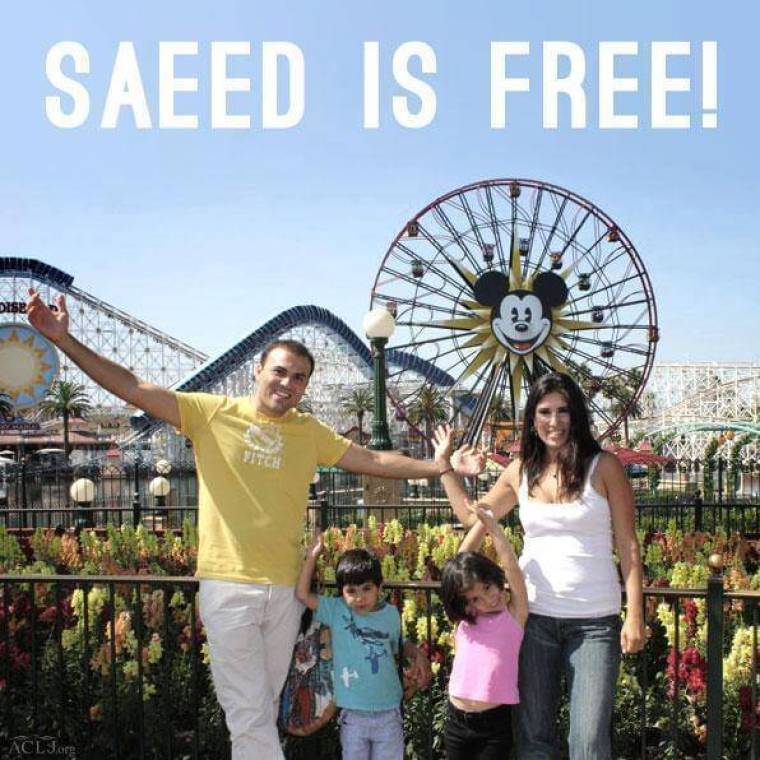 Pastor Saeed Abedini, who was released last week from an Iranian prison after more than three years, has arrived in the United States, and is resting and meeting with family members at the Billy Graham Training Center in North Carolina.
The Boise, Idaho-based pastor is at the Center at The Cove in Asheville with his parents and will stay there for a few days, The Charlotte Observer quoted his wife, Naghmeh, as saying. "The kids and I will join him on Monday and will be taking weeks or months healing as a family and going through counseling," she added.
The family has said they want privacy to reconnect after the stress of more than three years of separation, according to WLOS ABC 13.
"None of us in America can begin to understand or appreciate what Saeed has endured after being imprisoned in Iran because of his Christian faith," Franklin Graham, president and CEO of the Billy Graham Evangelistic Association, said in a statement.
"We want to provide him a quiet place to rest and visit with family," added Graham, who is also the president of the international Christian relief organization Samaritan's Purse.
"He is grateful for everyone's prayers," Graham wrote on his Facebook page with Abedini's pictures after his arrival.
Before arriving on U.S. soil, Abedini was treated at a U.S. military's medical center in Germany.
Abedini's mental and emotional state due to suffering brutality in the prison is complicated and will take some time to figure out, U.S. Rep. Robert Pittenger, a North Carolina Republican, who had been working for his release, said, according to McClatchyDC.
"It was a long journey to get him from an Iranian prison to freedom," he was quoted as saying. "But as is the case with all former hostages, it's a longer journey back to an old life. Here, he's taking the first step of another long journey. It's a very challenging recovery."
Military doctors say the initial phase of Abedini's "re-assimilation" may take up to 10 days.
"His kids want their daddy back. But their daddy is a different man than he was when he went inside that prison," Pittenger said.
Abedini was released last week along with three other detained Americans: Washington Post correspondent Jason Rezaian, former Marine Amir Hekmati and Nosratollah Khosavi-Roodsari, as part of President Obama's prisoner swap with Iran.
Saeed grew up in Iran before converting to Christianity at the age of 20. He later traveled with his family back and forth between Iran and the U.S. to meet other members of his family and for Christian work.
During one such trip in 2009, Saeed was detained by Iranian officials and interrogated for his conversion. While he was released with a warning against engaging in underground church activities, he was once again arrested in 2012 while working on a non-sectarian orphanage project.
Saeed was sentenced for endangering "national security," but the punishment had clearly more to do with his Christian faith.