Samaritan's Purse Doctor Infected With Ebola Is in Good Spirits in Georgia Hospital; Grateful for Prayers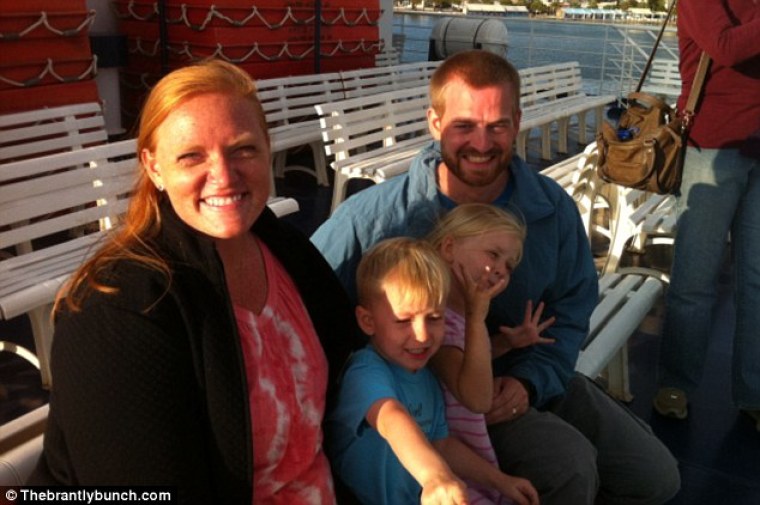 Dr. Kent Brantly, who contracted the deadly Ebola virus in Liberia while working as a Samaritan's Purse missionary, has arrived in Georgia and is being treated at a hospital, where his condition is said to be improving. His family says he is in good spirits and thankful for prayers.
"I was able to see Kent today. He is in good spirits," the missionary doctor's wife, Amber Brantly, said Sunday, the day after Kent arrived in a specially outfitted jet at the Emory University Hospital in Atlanta at about 12:30 p.m. Saturday.
"We praise God for the news that Kent's condition is improving. We can confirm that Kent was able to receive a dose of the experimental serum prior to leaving Liberia," international Christian relief organization Samaritan's Purse added.
"Our family is rejoicing over Kent's safe arrival, and we are confident that he is receiving the very best care. We are very grateful to the staff at Emory University Hospital, who have been so nice and welcoming to us," Amber said in a statement.
Dr. Kent, who contracted the Ebola virus while treating patients in Liberia, thanked everyone for their prayers and asked for continued prayer for Nancy Writebol's safe return and full recovery, she added.
Writebol, who works with the Christian aid group SIM, is due to arrive in Atlanta this week. She was part of the joint SIM/Samaritan's Purse team treating Ebola patients at the Case Management Center in Monrovia.
"We thank God that they are alive and now have access to the best care in the world," Franklin Graham, president of Samaritan's Purse, said in a statement Sunday. "We are extremely thankful for the help we have received from the State Department, the CDC (Centers for Disease Control and Prevention), the National Institute of Health, WHO and, of course, Emory Hospital."
Brantly landed at Dobbins Air Reserve Base outside Atlanta at about 11:30 a.m.
He had initially turned down the offer of a dose of an experimental serum while still in Liberia Wednesday. "An experimental serum arrived in the country, but there was only enough for one person. Dr. Brantly asked that it be given to Nancy Writebol," Graham said. Later, Brantly was able to receive a dose of the serum.
Brantly also received a unit of blood from a 14-year-old boy who had survived Ebola under his care. "The young boy and his family wanted to be able to help the doctor that saved his life," Graham added.
Dr. Bruce Ribner, an infectious disease specialist at Emory's isolation ward, was quoted as saying that all precautions are being taken to ensure there is no secondary infections from Ebola in the United States. "The bottom line is, we have an inordinate amount of safety associated with this patient," Ribner said, of Brantly's arrival.
Doctors at Emory say they are "cautiously optimistic" about the two Americans' recovery.
At the Atlanta hospital's isolation ward, patients can see visitors through a glass window and speak to them through an intercom.
"Emory University Hospital has a specially built isolation unit set up in collaboration with the CDC to treat patients who are exposed to certain serious infectious diseases," the hospital's officials earlier told ABC News. "It is physically separate from other patient areas and has unique equipment and infrastructure that provide an extraordinarily high level of clinical isolation. It is one of only four such facilities in the country."
Over 700 people have died of the Ebola outbreak in West Africa, as there is no cure or vaccine for the virus, which has a mortality rate of at least 60 percent.