Doctor Infected With Ebola is in 'God's Hands,' Friend Says as Prayers Go Up Around the World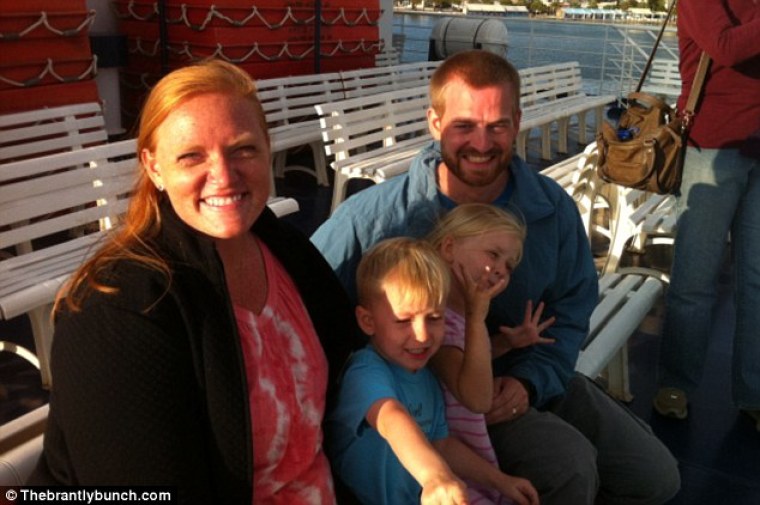 Dr. Kent Brantly, 33, was recently diagnosed with Ebola after spending time working with Samaritan's Purse, an international relief agency. Now his family and church family are calling for prayers from across the globe as Dr. Brantly fights for his life, which he has "put in God's hands."
"Kent said he gave his life to Christ long ago," fellow church member Jason Brewington told the Dallas News. "It's His in life and it's His in death."
Dr. Brantly is married to wife Amber and the couple has two children; thankfully, they have exhibited no symptoms of the deadly virus. The family felt called to work in less-developed countries, and they were able to save enough money to make the trip to Liberia. Amber and the children have returned home, and Dr. Brantly is being treated in an isolation center at a Liberian hospital.
"His fever is fluctuating," Melissa Strickland, spokeswoman for Samaritan's Purse, said. "He has some aches and pains, but he's sitting up, working on his computer. He's a very dedicated person and a very strong person, and he's fighting as we'd expect someone like him to fight.
He has the full support of the Southside Church of Christ, which held a special service to pray for one of their own and lift him up to God.
"He has such a compassionate heart," Brewington said. "Even in the midst of this, he's asking not just for himself, but for others. People are still taking it in. It's just hard to believe there can be a virus so deadly."
The Ebola virus is incredibly dangerous and requires a great deal of care when working with those who are affected. According to the World Health Organization, the virus has killed 127 people in Liberia alone, 700 across West Africa.
Liberia's top Ebola doctor died from the diseas on Sunday, and another U.S. citizen working with Samaritan's Purse has been diagnosed with Ebola, which shows just how contagious and deadly it can be.