Samaritan's Purse Wounded Vets and Spouses Program 'Operation Heal Our Patriots' Featured in Fox Labor Day Special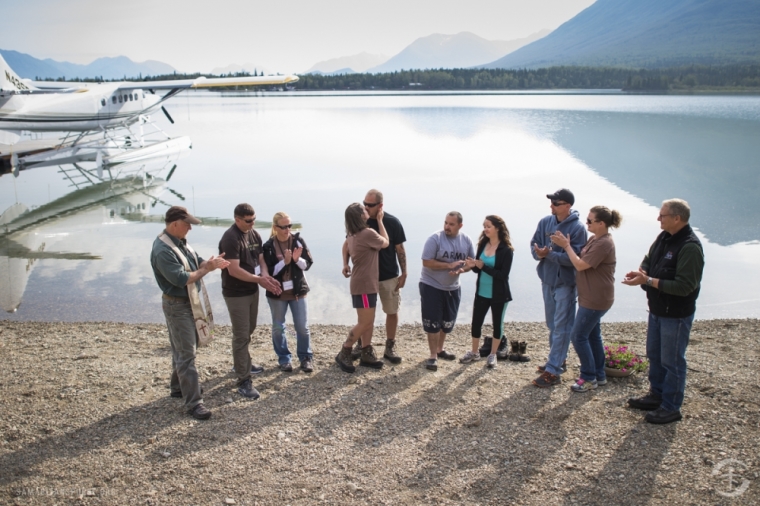 Christian relief group Samaritan's Purses program aimed at helping the relationships of wounded veterans and their spouses called "Operation Heal Our Patriots" is set to be featured in a Fox News Channel special on Labor Day.
"The special is about Greta [Van Susteren]'s trip to Alaska over the Fourth of July weekend with wounded veterans and their spouses as a part of Operation Heal Our Patriots," reads a preview for the special, scheduled to air on Monday at 7p.m./EST.
"The Samaritan's Purse program is aimed at helping military couples reconnect and strengthen their relationships after overseas deployment. Greta takes viewers along for her journey into the Alaskan wilderness with these inspiring couples who share their personal stories of adjusting to life after war."
On its website, Samaritan's Purse notes that the program gives wounded veterans and their spouses the opportunity "for spiritual refreshment, physical renewal, and marriage enrichment."
It adds: "Couples participate in biblically-based seminars that help strengthen their relationships with God and others and enjoy the beauty of God's creation with outdoor activities at our Alaskan wilderness lodge. We continue to support these men and women after their initial stay, keeping their spiritual needs and marriages a priority."
Fox host Van Susteren and correspondent Griff Jenkins interview several such couples in the hour-long special about their experiences adjusting to life after war.
"This is a program Griff and I put together ourselves because we have such a deep commitment to our vets and their spouses and all their sacrifices," Greta says in a video preview.
Samaritan's Purse CEO Rev. Franklin Graham, is also featured in the program.
Graham and Van Susteren have worked together before on several projects featured on Fox, including a program focusing on Samaritan's Purse work at Syrian refugee camps earlier this year.
The relief group has been providing aid in the civil war-torn country, where over 190,000 people have been killed, according to recent U.N. statistics, while millions remain displaced and in need of humanitarian aid.
"Samaritan's Purse has rushed to the aid of these desperate people by providing them with food, blankets, diapers, shoes, warm winter coats, and kerosene heaters," the organization said in February, when the special aired.
Van Susteren's website on Fox posted dozens of behind-the-scenes photos of the couples being helped by the "Operation Heal Out patriots" program, as well as many images of the Alaskan wilderness, in anticipation of the television special.