Samsung Galaxy Note 5 Release Date, Specs and Price Rumors: 21 MP Camera Expected?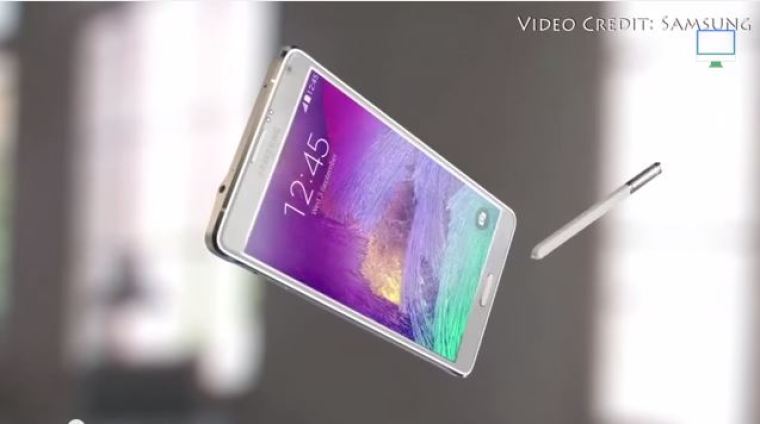 Samsung's latest phablet, the Galaxy Note 4, made its debut to international acclaim last year, but whispers of its next gen version, the Galaxy Note 5, has started making the rounds early this year.
Gizbot and ValueWalk are suggesting that the Galaxy Note 5 will be powered by an octacore Snapdragon 810 processor with 4GB of RAM. However, GSMarena is reporting rumors of an Exynos 7420 chipset for the device, which would have four Cortex A57 cores and four Cortex A53.
As for storage options, there are reports that the device will come in different variants which range from 16GB to 128GB. But PCAdvisor predicts that the Galaxy Note 5 will come with 32GB storage out of the box and will be expandable up to 128GB.
The device will reportedly have a 5.9-inch 4K AMOLED display with an astounding resolution of 3840 x 2160, which means that it will have a pixel density of 743ppi. The phone is also expected to have front-facing speakers and an all-metal chassis. There are also rumors suggesting that that the phone will come with a 4000 mAh battery cell and an ultra-battery saver mode.
According to Valuewalk, the rear-facing camera in the Galaxy Note 5 could be as powerful as 21 MP, and while the website suggests a 6MP front facing shooter, other sites suggest a 5MP front camera.
As Samsung has a history of launching a new Galaxy Note phone just before IFA each year in Berlin, PCAdvisor predicts a Sept. 3, 2015 launch for the Galaxy Note 5. The phone is expected to cost $930 off-contract.