Santorum: Conservatism Has Become 'Stale,' Must Connect With 'Average Americans,' 'Workers'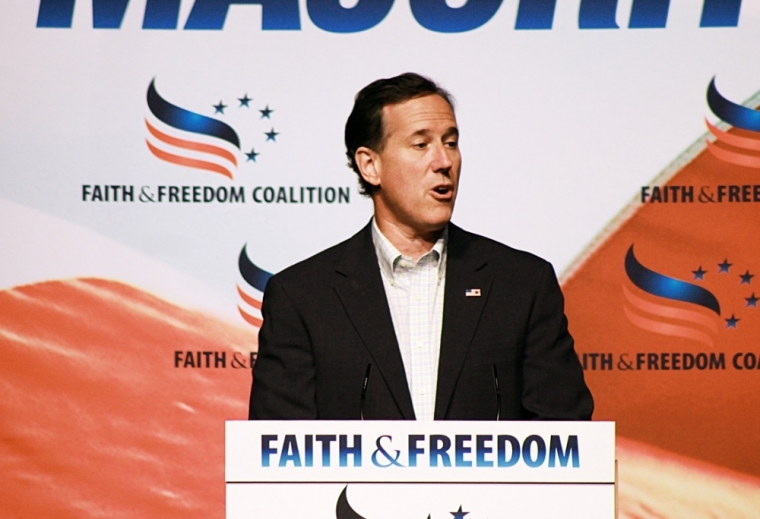 WASHINGTON – For the conservative movement to succeed it must reach out to "average working Americans," says former United States Senator Rick Santorum.
In a speech at the "Road to Majority 2014" conference on Friday morning, Santorum stressed the need to appeal to what he has in the past called "blue-collar conservatives."
"As a movement we have not been connecting with the people who are hurting in this country and providing them a message and a plan for them to embrace and live the American dream," said Santorum.
Touching on the theme, he noted, of his new book, Blue Collar Conservatives: Recommitting to an America That Works, Santorum argued that over the past few years American conservatism's message has become "stale" and "out of step with where America's problems are."
"We need to be the party of the worker," said Santorum, adding that "if you listen to the message [conservatives] have been delivering for 20-30 years, we don't talk about workers."
"[The message] is all about the business owner, it's all about the corporations, a lot about Wall Street and it's not about average working Americans."
Santorum's comments came on the second day of the multiday conference, which was held at the Omni Shoreham Hotel.
Organized by the Faith & Freedom Coalition, the Road to Majority gathered together several conservative groups, speakers, and activists from across the United States.
At the regency ballroom facility, attendees heard speeches from several conservative public figures and got to peruse tables set up by organizations like the American Enterprise Institute, Stand With Rand, Regent University School of Law, the Heritage Foundation, and Students for Life.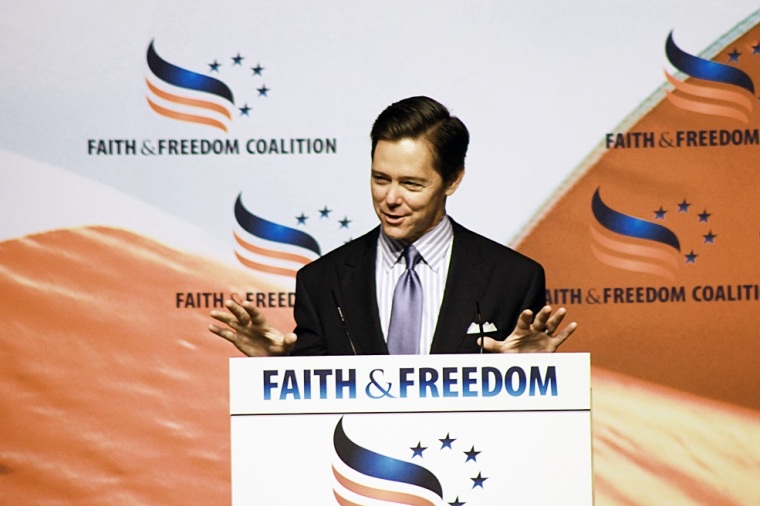 Ralph Reed, chairman of the Faith & Freedom Coalition, talked to those gathered Friday morning about the aims of the Road to Majority conference.
"We're going to have an incredible lineup over the next two days. We're going to equip you, we're going to empower you, we're going to encourage you," said Reed.
"We're going to send you back to your respective states to building the organization that will turn out a record number of evangelical and faithful Catholic voters and come November, Harry Reid is going to be retired as the majority leader of the Senate."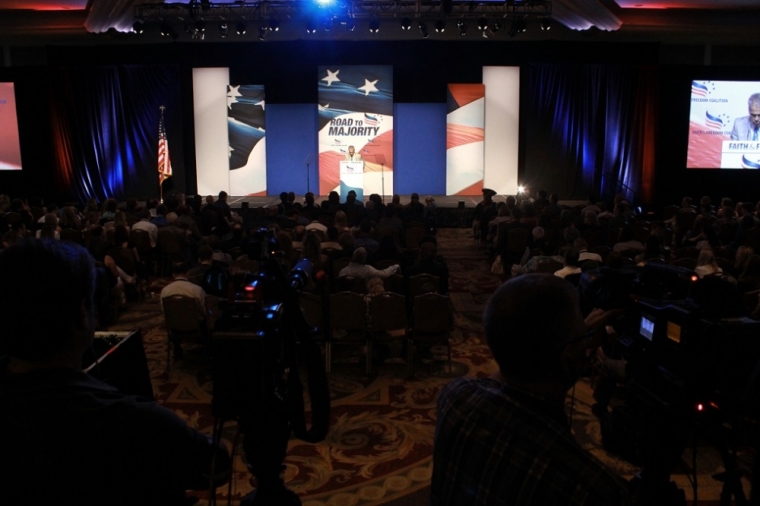 Reed also discussed the many social and fiscal problems in the United States today, including record debt, economic woes, and the growing number of children being raised in single parent homes.
"These are tough words, but they are the truth. As a society after fifty years of 'if it feels good do it,' we have reaped what we have sowed," said Reed.
"We have turned out back on God and His precepts and like a prodigal child we now live with those consequences."
Other featured speakers for the Friday session included Congresswoman Michele Bachmann of Minnesota, American Values President Gary Bauer, Wisconsin Senator Ron Johnson, and Pastor Benny Tate of Rock Springs Church.