Sanya Richards-Ross Glorifies God Even After Failing to Make US Olympic Team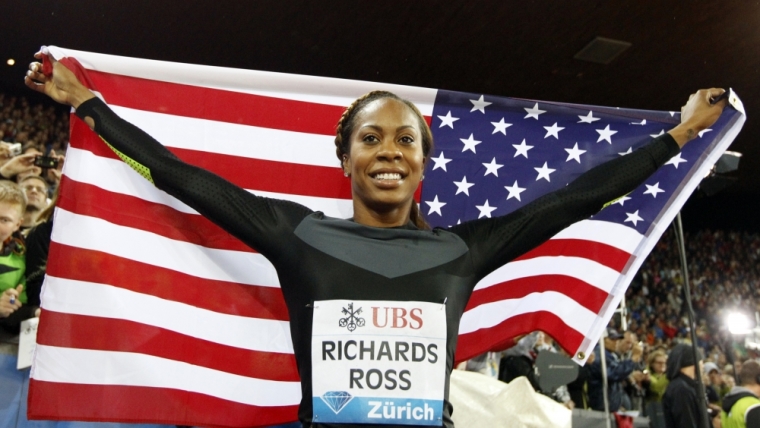 Even though Sanya Richards-Ross failed to make the 2016 U.S. Olympic team during track and field trials earlier this week, she still glorified God for the opportunity.
On Sunday, Richards-Ross ran her final race in an attempt to qualify for the 2016 Olympics track and field team at Hayward Field in Eugene, Oregon. Although a hamstring injury caused her to walk at the end of the race, resulting in her not making the team, she remained positive.
"When I envisioned my final season, I saw the flag draped over my shoulders one last time. It was the fairytale ending I had hoped for. As I hung my head in disappointment after not completing my final 400, a fan yelled out, 'We love you SRR' it brought me back to the moment," she wrote on Instagram. "It made me acutely aware that my fairytale ending was happening, it was happening right in front of me!!! As I jogged down the homestretch at my favorite track, all the fans stood to their feet and applauded me."
Before the race, the former Olympian who has won three Gold medals after participating in three-consecutive Olympic Games, shared a prayer that she would finish the race, despite her injury.
"We have not because we ask not. I prayed after my injury that God would allow me the opportunity to finish my race. Allow me to line up for the final time at the #OlympicTrials," Richards-Ross wrote on Instagram. "He answered my prayers! Tomorrow, I get to do what I love most! Run and give God glory!!! #webelieve #TeamSRR #SRRFinalLap #RoadToRio."
Although her last race did not result in a win, she was able to finish even though entailed walking and jogging to the finish line.
"I received a standing ovation in Hayward field. Surely it wasn't for my performance on that day but for my performance over the years. I wish I could thank every fan individually for allowing me to have that moment," she wrote. "Reminding me that a career or a person aren't defined by one race. I left my heart on the track yesterday and every day. Love you all so much. "#SRRFinalLap
The track and field athlete spoke to The Christian Post in a 2013 interview about the role God has played in her life.
"I would say my faith plays the biggest role in my success," she told CP. "If I weren't an avid Christian and believed that God was always working in my life, I don't think I would have had that moment in 2012."