Sarah Jakes Roberts on Challenge of Finding Identity Outside of Bishop TD Jakes, Pastor Touré Roberts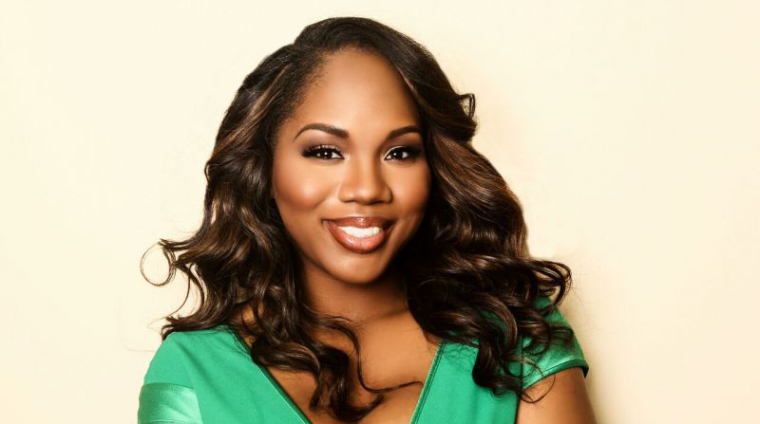 Sarah Jakes Roberts was once challenged by the fact that no matter how many books she writes or people she motivates, there are people who will identify her as the daughter of the renowned Bishop T.D. Jakes.
If that wasn't enough, Jakes Roberts married a megachurch pastor and Christian influencer in his own right, Pastor Touré Roberts of One Church International in Los Angeles, California.
The thought of her identity being wrapped up in that of her well-known father and husband once bothered the businesswoman, author and speaker who just released her book, Don't Settle for Safe: Embracing the Uncomfortable to Become Unstoppable, this week.
"It used to be challenging because I would feel like I want to have my own lane. I wanted to do it my way," she told CP. "I didn't want the pressure that comes with it."
However, the 28-year-old who currently co-pastors One Church with her husband came to realize that she was doing herself a disservice by trying to distance herself from the notable men in her life.
"I realized the more I made it my mission to separate myself, the less I was able to truly become who I am," she said. "My connection with my husband and with my father is one of covering."
Jakes Roberts said she realizes that she doesn't have to face things alone with her husband and father present to protect and cover her.
"When I get into a room or get into a certain place, they've already assessed it and can tell me, as my father would say, 'where the dead bodies are,'" she said. "I have to be mindful of certain environments."
These days, Jakes Roberts looks to learn from the wisdom of the men in her life instead of question her identity because of it.
"I learned to stop seeing it as some kind of thing that kept me from being who I am and instead see it as something that helped me to perfect who I am. I can learn and glean from their wisdom," she said. "I've realized that organically people see me for who I am and not necessarily who I am connected to. But I honor who I'm connected to because it has empowered me to really recognize the grace and the legacy that is not in my life for me to feel isolated but In my life as a reflection of what's on the inside of me."
In an interview with The Christian Post earlier this month, Jakes Roberts spoke about helping other women reevaluate their own identities with her new book.
"My goal and intention is to take the reader and first say, 'Girl, I know how you feel. I've been there. And if I could have expressed what I was feeling in those moments, it would have been like this,'" she said. "'And now that you understand that I'm not judging you, I understand you and we're in this together. Let's talk about how we change our perspective on these things.'"