Sarah Jakes Roberts Talks Pressure of Being a Millennial First Lady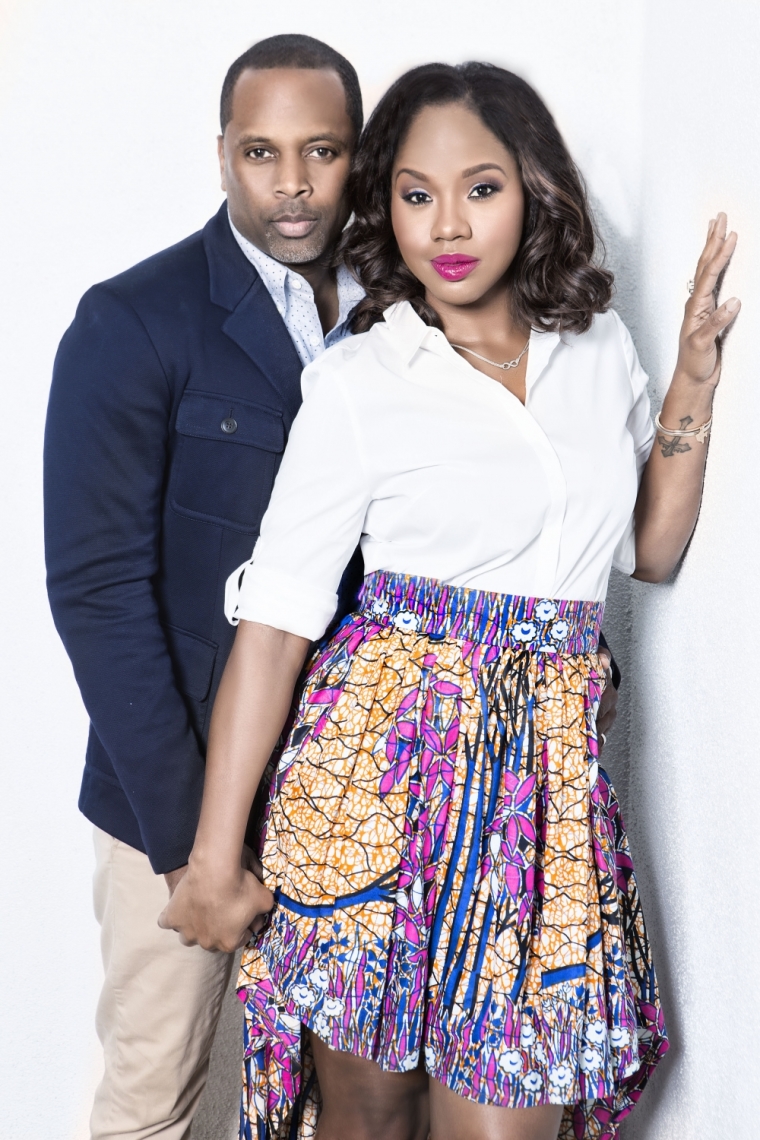 Sarah Jakes Roberts is admitting that taking on the title of first lady at a megachurch comes with it's fair share of pressure.
Jakes Roberts, the first lady of One Church International in Los Angeles, California, which she co-pastors with her husband, Pastor Touré Roberts, spoke about that pressure with singer and fellow first lady Erica Campbell.
When Jakes Roberts appeared on Campbell's syndicated radio show "Get Up! Mornings With Erica Campbell," she was asked about what it means to be a millennial first lady.
"It's really interesting because I've grown up in church so I have to admit that I feel pressure to make sure that I live up to some of the iconic standards that have gone ahead of me," she said. "But I'm so blessed that our church is really into authenticity, so they give me room to be myself, to have an authentic journey."
Jakes Roberts further emphasized that members of the congregation have been patient with her during the process.
"I'm not perfect," she said. "I don't get everything right, but they are patient with me and I just live in the space of being myself and it seems to be working."
In her interview with Campbell, Jakes Roberts revealed that she and her husband were intentional about how she was introduced to his church.
"We had an evening on a Wednesday night where he kind of interviewed me on behalf of the congregation. That was me making my One Church LA debut in that capacity," she said. "It's been interesting. I've been received for the most part very well."
After marrying her husband in 2014, Jakes Roberts said the women in her congregation have spoken about the positive impact she has had on them.
"What I've been told is that it's been really helpful for the women to have an example of what being a millennial and being on fire for God looks like in the Hollywood industry, in their home, in their marriages and in their workplace," she said. "I think there's just this misconception that if you're Christian you have to look a certain way and act a certain way. So, I certainly stay within the Word of God, but my desire each and every time I get up to speak is to demystify this idea that you have to do it a certain way."
The author, motivational speaker and mother of six went on to explain how she fuses the culture of her generation with preaching the Gospel.
"God really meets us where we are. He grows us to where we need to be," she said. "Along the way we get to stay a little bit in fashion, we get to use culture for our advantages to really spread the news of the Gospel."
Before she became a co-pastor and first lady at One Church International, Jakes Roberts said she was blessed by the services led by her husband.
"PT is such an incredible man of God, and I remember the first time I logged onto One Church and heard him speak. I couldn't believe that God would trust me with the heart of such a king," she previously told the congregation.