Sarah Palin Likes Risk Takers, Except Those Opposing Trump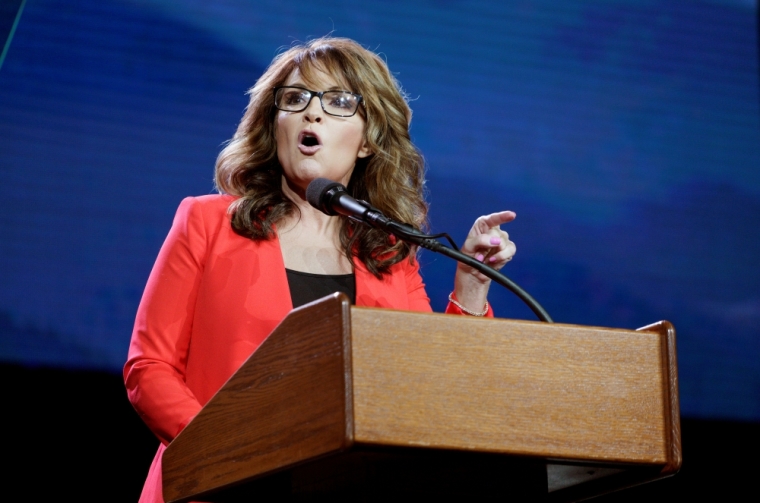 "It's always safer in politics to avoid risk — to just go along with the status quo," says former Alaska Governor Sarah Palin.
Of course, Palin is in full support of conservatives who take risks and object to the status quo … except when it comes to the risk-takers who are opposing the presumptive nomination of Donald Trump.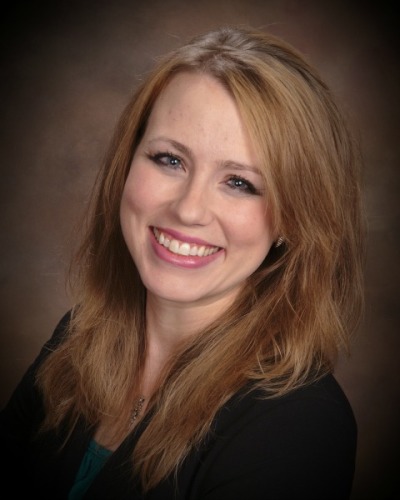 One would expect the beloved Tea Party grizzly mom to salute citizens who are willing to stand against the majority. However, today, at her keynote speech at the Western Conservative Summit, Palin spoke against anyone who would oppose the nomination of Trump, declaring, "We're going to take our country back, and you're either with us or you're against us."
Without coming out and naming the Free Delegates movement by name, Palin spoke against "drama" at the upcoming Republican convention that would stand against the party's presumptive nominee.
Understandably, Palin wants to unify the party, and she herself feels what she terms the "righteous indignation" of many voters. (Though it remains to be seen how 'righteous' it all is.) However, as time passes, it becomes ever more apparent that Sarah Palin did not choose the right revolutionary to "make America great again." Palin described the "garden-variety, ticked-off American" in her speech to the Summit, exclaiming that "there are more of us than the disconnected left can even fathom." She moved on from anger, and emphasized that conservatives are also optimists who can see a way forward for our nation.
And while Palin has captured a popular sentiment, she seems to have forgotten her own earlier advice, given years ago, to embrace risk instead of avoiding it. There is probably no riskier proposition within the Republican party this summer than that posed by the grassroots coalition who is working to Free the Delegates. Members of the movement have received death threats and are constantly the subject of criticism by members of the Republican establishment who are demanding that the party coalesce behind Trump.
"America will win because voters are so sick and tired of being betrayed," Palin says.
She condemns the propensity of politicians to campaign one way, and then vote another. But it is absolutely incomprehensible to imagine how Palin selected Trump as the man to counter this problem. Trump is entirely unable to hide his own propensity to say what the masses want to hear, and then change his tune the very next day. It doesn't even take a vote for Trump to do something different — it merely requires the rising of the sun.
"Who's not been part of the problem?" Palin asks, but the answer is most certainly not Donald Trump. Sure, Trump may not have been a politician himself to date, but he has been a consistent funder of politicians. He has chosen particularly corrupt and liberal ones — like Hillary Clinton and Charles Schumer — to bestow his monetary largesse on. Trump readily admitted in a Republican debate, months ago, that donating on both sides of the political aisle is merely how the system's played. It was good for his business — for him personally — so he did it. And now Sarah Palin believes he cares about what's good for America?
Donald Trump is one of the citizens who stripped America of her former greatness by associating with, supporting, and funding corrupt politicians like the very woman he now refers to as Lying, Corrupt Hillary.
Why does Trump feel no responsibility for the "garden-variety ticked off American" Palin is so concerned with?
"There are more of us than the disconnected left can even fathom," she says, and she's correct.
But Trump was absolutely part of this problem, and he remains so tied in to the corrupt politicians of our day that he cannot be the one to fix it.
Sadly, while Sarah Palin has often brought a necessary fire and strength to the conservative movement, she is blinded when it comes to Donald Trump. At the Summit, she claimed that some of those who oppose Trump "dare [to] stymie freedom of speech with intimidation." And yet, Trump himself is the master of intimidation. His supporters threaten to "whack" delegates who vote against him in Cleveland, and Trump pulls media credentials when he is displeased with a headline. Whenever Trump feels threatened by a political leader, commentator, or media outlet, he tweets his disgust, being sure to mention what a loser they are and how, naturally, no one pays attention to them anyway. Steve Denning wrote an excellent analysis in 2015 for Forbes Magazine on how "Donald Trump Wins Through Intimidation."
Palin asserts correctly that we need the "commonsense, time-tested truths that will make America great again."
Sadly, Trump's commonsense has been self-serving, not nation-serving. Just today, news outlets are reporting that records appear to show Trump misused thousands of charity dollars to buy signed Tim Tebow gear. A leader who is willing to use the assets under his control for his personal gain will not — cannot stand — for "time-tested truths."
As one journalist tweeted during Palin's speech at the Summit, "Will we have a free society under a president with the name Trump? He will do whatever he feels like doing at any time."
Kristi Burton Brown is a Christian, pro-life attorney. She has volunteered for Life Legal Defense Foundation and as an allied attorney for Alliance Defending Freedom. She enjoys being a stay-at-home mom and a wife to her favorite man in the whole world. She also writes for
Live Action News
.