SBC's Frank Page, Russell Moore Say They 'Fully Support' Each Other After Firing Rumors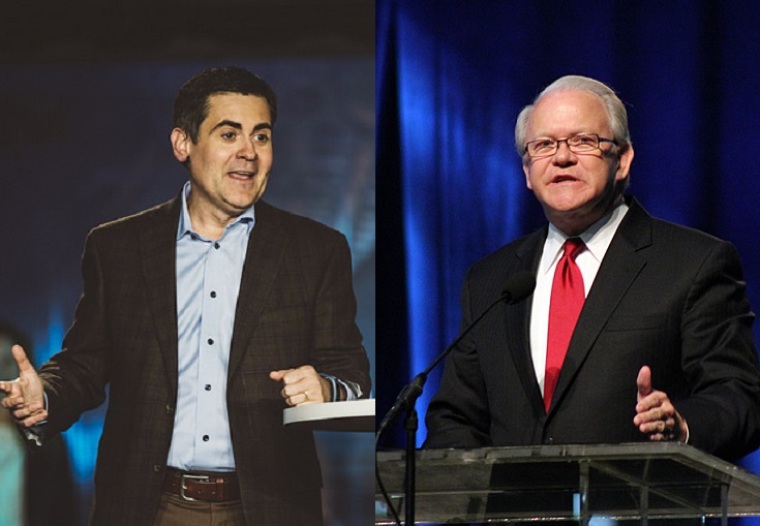 Southern Baptist Convention Executive Committee President Frank S. Page and the organization's Ethics & Religious Liberty Commission President Russell Moore said in a joint statement Monday that they "fully support" each other after a controversial report in The Washington Post suggested Page would ask Moore to resign due to simmering political tensions.
"We fully support one another and look forward to working together on behalf of Southern Baptists in the years to come. We will collaborate on developing future steps to deepen connections with all Southern Baptists as we work together to advance the Great Commission of our Lord Jesus Christ," Page and Moore stated in a release shared with The Christian Post after a two-hour meeting at the SBC Building in Nashville, Tennessee, on Monday.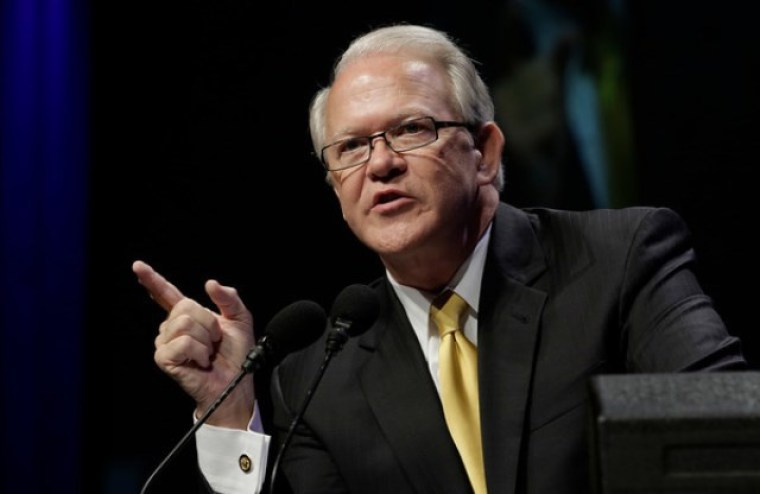 "We met as colleagues committed to the same priorities of proclaiming the Gospel to every man, woman, boy and girl while also addressing biblical and Gospel issues on a wide range of topics to a culture that seems to have lost its way — issues ranging from religious liberty and racial reconciliation to Kingdom diversity and the sanctity of human life from the womb to the grave," the statement said. "We deepened our friendship and developed mutual understanding on ways we believe will move us forward as a network of churches."
The statement comes after a report in the Post suggested Monday that Moore was in danger of losing his job amid months of backlash over his critiques of President Donald Trump and religious leaders who publicly supported the New York City billionaire. (The Washington Post story has since been updated to include Moore and Page's joint statement).
Page had declined answering questions about what would happen at his meeting with Moore Monday but reportedly told WP reporter Sarah Pulliam Bailey, "If the meeting doesn't goes well, I'm fully prepared to ask him for a change in his status."
Page later told Baptist Press, however, he had "requested a private meeting with Dr. Moore" last week and that Bailey apparently became aware of the meeting.
When Bailey called Page on March 12, "I insisted that the meeting with Dr. Moore was a private meeting intended to seek bridge-building strategies," Page said, while acknowledging that "nothing was off the table" in his efforts to facilitate reconciliation within the convention.
Last week, the Southern Baptist Executive Committee set in motion a study surveying churches to pursue "redemptive solutions to the current reality in Southern Baptist life of churches either escrowing or discontinuing Cooperative Program funds."
Page told WP that more than 100 of the SBC's 46,000 churches had threatened to cut off financial support for the SBC's umbrella fund. The committee, he said, would examine whether the churches are acting out of displeasure with Moore because it has received more threats to funding over him than over any other "personality issue" in recent memory.
While Moore has remained silent on politics since the 2016 election, insiders told CP that many Southern Baptists were offended by the way Moore characterized the motives of Trump-supporting Southern Baptists. He reportedly charged that those Southern Baptists who supported Trump were essentially denying the Gospel and that they cared more about having political influence than sharing the Good News of salvation through Jesus.
Page told BP that while the WP report suggested he could ask Moore to resign, he did not have that authority.
"I also informed [Bailey] that I have no authority over Dr. Moore; that is vested in his board of trustees," Page said.
Ken Barbic, chairman of the ERLC's board of trustees, told WP that, "Russell Moore is a Gospel-centered, faithful, and prophetic voice for Southern Baptists." Barbic said he and the board "wholeheartedly support [Moore's] leadership."