School Removes Jesus Painting after ACLU Threatens Lawsuit in Ohio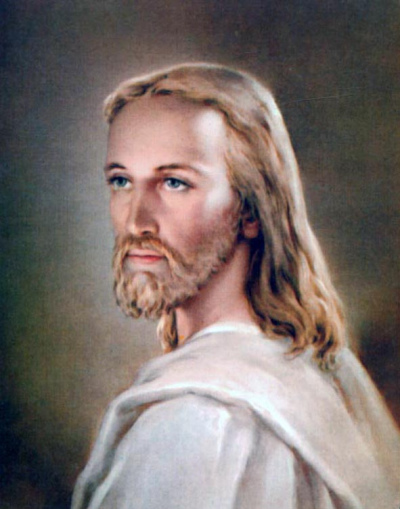 An Ohio school district voted to remove a painting of Jesus from a high school after the American Civil Liberties Union threatened a federal lawsuit.
The painting, which had depicted Jesus in a field with lambs, had hung in John Glenn High School since 1971 to commemorate a teacher who had passed away in front of her class. The painting, which hung in the school office, was not visible from the front counter, according to The Columbus Dispatch.
East Muskingum school district Superintendent Jill Johnson defended the painting, saying that it had not hung in the school to promote religion but was there to remember "the life of an individual spent educating students."
Roughly 500 people attended a meeting discussing the state of the painting and 30 people left comments arguing that the painting should stay.
The first complaint of the painting arose earlier this fall when Allison Whaley, an 18-year-old senior at the school, complained about her perception of her school's double standard towards speech following the school's censure of an art-class T-shirt project.
According to Johnson, the T-shirts were part of an art project where students were asked to express their feelings about a social topic and whose finished projects were subsequently put on display in the school's front entrance. Two of the shirts, whose messages read "Gay is Okay" and "Right to Life," quickly became popular and polarizing topics of student discussion--one that administrators felt quickly got out of hand when two students were sent to the office for arguing about their messages.
"There were comments made and side conversations overheard. The decision was made to remove the T-shirts as disruptive to the educational process," said Johnson.
After the T-shirts were pulled, Whaley submitted her complaint about the Jesus painting.
"If we're teaching discrimination in the schools, those students grow into our future adults, and New Concord will never change," she said. "Displaying a 'Gay is Okay' T-shirt alone won't do that. Removing a picture of Jesus won't do it. But I think if I start to stand up, other people will, as well."
Steve Brooks, school principal, claims that the school board's vote saved the district an expensive lawsuit.
"I do completely understand that given how they're deciding these kinds of cases, that as a district we would have devoted a lot of taxpayer dollars and still would have had to remove the picture," said Brooks.
The painting will be moved to Rix Mill Presbyterian Church, though the school district has decided to leave its frame at the high school.