Scotland pauses housing of violent male trans inmates in female prisons amid outcry over rapist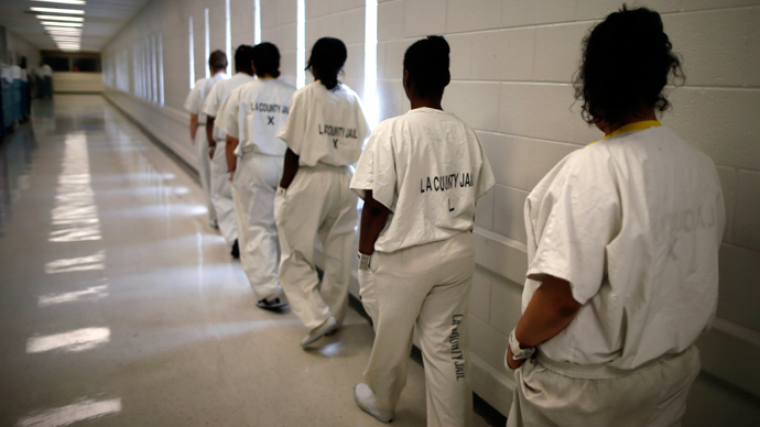 Scotland's government has paused the housing of trans-identified inmates with violent histories in all-female prisons following the controversy surrounding a biological male convicted of rape who identifies as a woman being remanded to a female prison. 
Justice Secretary Keith Brown announced Sunday that the government is reviewing its policies on housing trans-identified inmates and that newly convicted trans inmates will not be placed in female prisons if they have a history of violence against women. Additionally, no trans-identified inmates with violent histories already in custody will be transferred from male prisons to all-female prisons.
The move comes after inmate Isla Bryson, who was twice convicted of rape before identifying as a woman, was initially remanded to Cornton Vale women's prison pending a sentence. Bryson was transferred to HMP Edinburgh due to concerns about the female inmates' safety. 
Over the weekend, another trans-identifying inmate, Tiffany Scott, who was convicted of stalking a 13-year-old girl and had a history of violence before transitioning, was due to be transferred to the Cornton Vale women's prison. 
First Minister of Scotland Nicola Sturgeon believes that the country's ministers are dealing with the situation in an "appropriate way."
"These are difficult issues — again issues not associated to changes to recent legislation — these are issues many countries are dealing with and we are dealing with them responsibly to give public satisfaction and reassurance and acting in a way that's challenging the notion that trans people generally pose threats to women or anyone else," Sturgeon told the BBC Tuesday. 
A review of the Bryson case is underway, and the Scottish Prison Service is conducting a review of its policies, according to the BBC.  
The first minister said that the point is not to override the prison service's authority but to bring "absolute clarity" amid public concern. She denied knowledge of the government intervention with Bryson's transfer. 
"Let's allow the review to take its course, but I think what we have set out on a temporary basis is likely to give an indication of the direction of travel," Sturgeon said. "From my point of view, it's not so important what gender they are; it's the crimes that they have committed.
"In the case of the one that was in the media last week, this is an individual who has committed very serious crimes and committed acts of rape," she continued.
 Brown stated that trans-identified women don't pose an "inherent threat" to women. Instead, "predatory men" are the "risk to women."
"[A]s with any group in society, a small number of trans women will offend and be sent to prison," Brown said in a statement. 
As The Christian Post reported, many female inmates or formerly incarcerated women in the United States have expressed concern about placing biological men in women's jails. 
In a bonus episode of CP's podcast series, "Generation Indoctrination: Inside The Transgender Battle," former inmate Amie Ichikawa recalled telling her disbelieving family that she had been locked up at the Central California Women's Facility along with men. 
"It's the most helpless feeling I've had to date," Ichikawa said. 
"Just to know that you have absolutely no control of your environment, your own physical wellbeing, your mental health, nothing. And there's really no one you can talk to about it. It's so unbelievable that I would call home every day crying for weeks, trying to explain to my family that there was a serial rapist housed here. And that this is legal, that the state really did it," she continued.
"[My family] thought I was delusional," Ichikawa added. "And that just adds to the helplessness, the feeling of utter vulnerability. It's just like you're emotionally naked. And it creates this cloud of hopelessness that sits over the entire prison. The whole population is on pins and needles and it creates more tension."